This woman sued her young nephew for injuring her during a hug
Connell claimed that when she arrived at Sean's party in 2011, he was riding his new bicycle. And after seeing her, he exclaimed, "Auntie Jen, Auntie Jen," and jumped into her arms.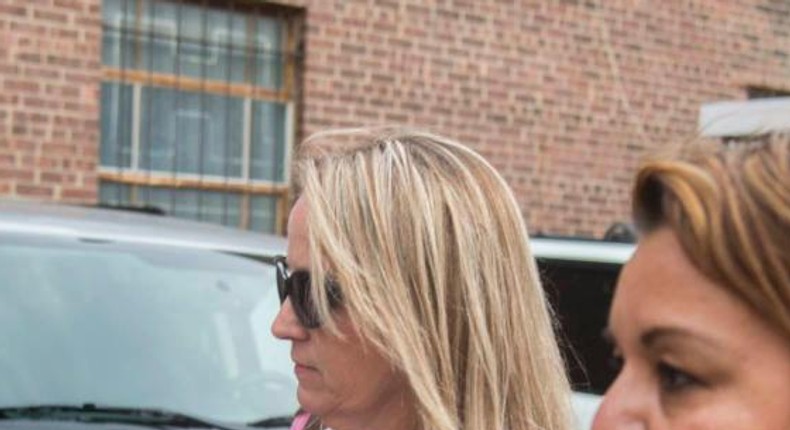 Connell sued her nephew for $127,000 over events that occurred at his eighth birthday party four years ago, the Associated Press reported.
The child was the only defendant in the case, and he was accompanied to court by his father, according to the Connecticut Post. The boy's mother died last year.
The encounter caused Connell to fall and break her wrist, according to the AP.
Jurors took only 25 minutes to decide that the boy was not liable for his aunt suffering a broken wrist after the two fell during an excited hug, according to media reports.
Connell, who does not have her own children, said that her injury made it difficult to get around Manhattan, where she lived. She said it also caused her other issues.
"I was at a party recently, and it was difficult to hold my hors d'oeuvre plate," she said, according to the newspaper.
However, jurors didn't agree and took only 25 minutes to rule in favor of Sean, the New York Daily News reported.
The boy's attorney, Thomas Noniewicz, told the New York Daily News that justice was served.
"Kids will be kids," Noniewicz told the newspaper. "He was an 8-year-old boy being an 8-year-old boy…Sean was not negligent."
Connell's lawyer William Beckert told the paper that his client didn't take pleasure in suing her nephew, but that he "should have known better."
"We have rules for children," he said. "He was not careful. He was unsafe."
According to Connell, she had wanted to sue for homeowners insurance to pay off her medical bills from her injury.
However, Connecticut law requires that a person be named in such a lawsuit, not a company. Thus, Connell was forced to name the child as the defendant, she told CNN.
Connell said that she would never want to hurt Sean, who refers to her as "aunt" but is actually the son of her cousin. She added that the media has gotten the case wrong.
"It's amazing the power that the Internet has that something can go viral, completely out of context," she told CNN. "I'm certainly not trying to retire to some villa in the south of France. I'm simply trying to pay off my medical bills."
JOIN OUR PULSE COMMUNITY!