This new smartphone prevents you from taking nude photos; it's 'allergic' to nudes
It is unimaginable why in this era of social media and all the craze that comes with it a company would choose to manufacture a phone that prevents users from taking nude photos. Well, probably, they will employ superhuman marketers to convince the slay queens and kings to buy the new phone called Tone e20.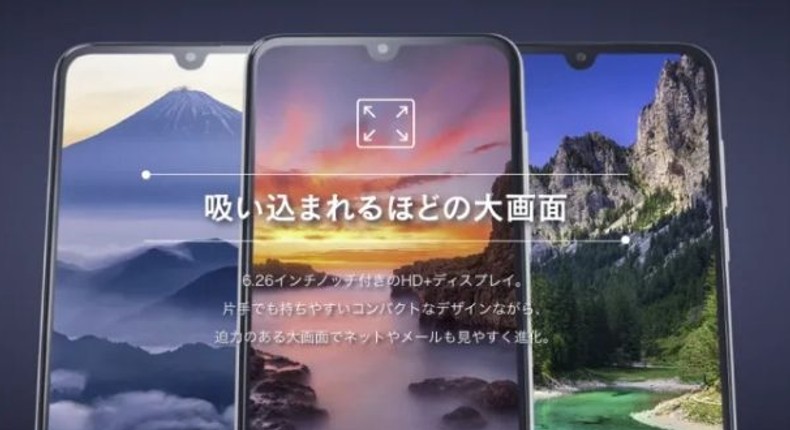 According to Odditycentral.com, the Tone e20 is not a particularly attractive phone, and its spec sheet isn't exactly impressive either, but it does one thing that no other phone in the world does – it uses artificial intelligence to prevent users from taking nude photos of themselves or anyone else. Aimed primarily at parents who want to 'protect children from predators', the phone can also 'connect' with other devices and notify their owner if the connected phone has clicked an inappropriate photo.
This new smartphone prevents you from taking nude photos; it's 'allergic' to nudes
The new budget's phone's primary feature is called Smartphone Protection and the way it works is pretty straightforward: if you take a photo that the phone's image-processing algorithm suspects is nude, it won't let you save it in the gallery. However, as we understand it, the feature is only connected to the smartphone's camera, so it won't stop the user downloading nude photos from the internet, the news website reports.
The anti-nude feature is not the only thing that makes the Tone e20 exceptional; it features a 6.2-inch HD+ IPS LCD panel, 4GB of RAM and 64GB of storage, three-sensor rear camera, and an 8-megapixel selfie camera.
It is priced at $180 and is currently only available in Japan.
Well, there you have it, if you think it is your phone that forces you to take nude photos and not your own desire, then you might want to reach for Tone e20.
JOIN OUR PULSE COMMUNITY!
Recommended articles
Serious prayer & tongue-speaking by passengers as aeroplane develops fault mid-air (video)
I've accepted marriage proposal of my friend's boyfriend but I'm feeling guilty - Lady cries
Ghanaian man cries out after thieves broke into his shop and stole 2 coffins (video)
Man who scored 9 'Fs in chain' graduates from university with first-class degree
Man sets Guinness World Record after lifting a woman weighing 63.80kg with his beard (video)
Man reports his close friend to authorities for getting rich overnight
19-year-old girl stabbed multiple times in Accra after catching her brother & mother having sex
Pressure mounts on SDA pastor to resign for saying "the best person to rape is your wife"
Scientists say a proper hug must neither last less than 5 seconds nor more than 10 seconds