Signs your girlfriend is about to leave you
Before a relationship officially ends, it usually ends emotionally before it does physically.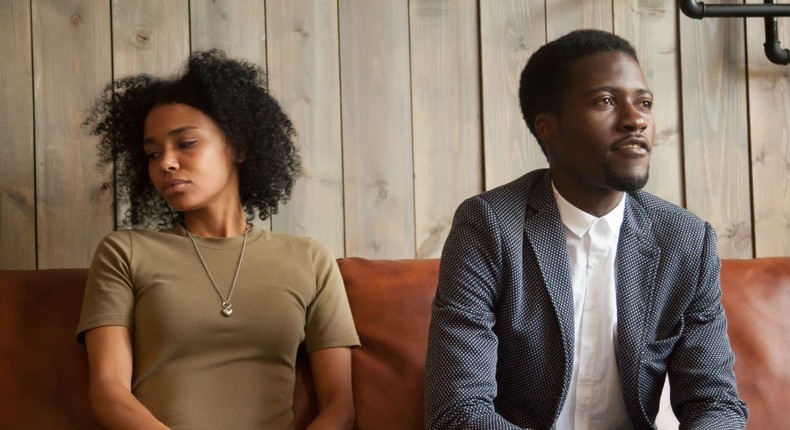 When your girlfriend has reached that emotional checkout stage, she's likely to do these things:
She no longer argues with you
When a woman cares about you she will argue about certain decisions you take, this isn't to be rebellious but to show that she cares.
If suddenly she's not bothered about the things you do or the decisions you take, it's likely that she's about to bounce on you.
She barely communicates with you
She's always busy with one thing or the other.
Your calls are never answered or returned and if they are the attitude is usually unenthusiastic.
She would rather hang out with her friends
At first, she used to make time for you, but now she has new friends and prefers spending time with them.
Suddenly you are no longer a priority, and your plans with her get canceled frequently just to hang out with these 'friends'
You see the new selfies on her timeline
She used to send selfies to you anytime she took them, and now you've been demoted to the 'status viewer'.
You see the pictures as when she posts them you don't get the special treatments anymore.
The energy has changed
There's no enthusiasm anymore, she's not happy to see you when you give her a surprise visit.
If the things you did that made her happy now annoy her. Just know that your days are numbered in the relationship.
If you are noticing all these signs in your relationship maybe it's time to sit down and have a heart-to-heart conversation with your partner.
If you can save the relationship then do your best to save it, but if it's beyond repair it's better to let go and move on.
Not all relationships are meant to last, some are meant to teach us lessons to become better people to our future partners.
JOIN OUR PULSE COMMUNITY!
Recommended articles
Empowering women: Reflo's TV show inspires healthy relationships
Here are 8 most followed Ghanaian celebs on Instagram
DIY Recipes: How to make the perfect brownies
7 ways to stay friends with the opposite sex without catching feelings
Tactics con artists use before they scam you
3 reasons relationships that start in December may not last
DIY Recipe: How to make African drop doughnuts
5 things every young man in a relationship should know about women
The truth about feminine wash and perfumes