For women: 5 home remedies for vaginal itching
Vaginal itching often happens due to hygiene issues.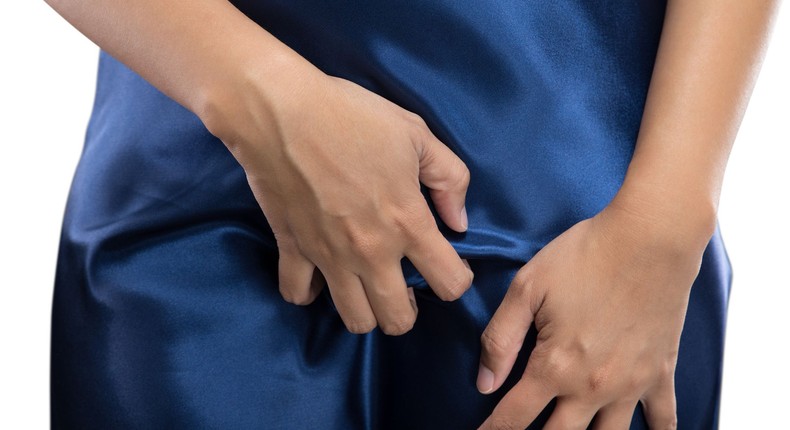 Vaginal itching, sometimes called vaginitis, occurs when the vagina becomes inflamed, often also causing discharge and pain.
Vaginal itching is a signal that something is amiss in the vagina, and depending on the cause, it may warrant a trip to the healthcare provider.
There are more causes of vaginal itching like infections, estrogen hormone deficiency and chemical irritants such as creams or even condoms.
So, you shouldn't just assume that it's itchy down there just because of a lack of intimate hygiene. It is important to keep your vagina clean, but you can also try home remedies or other methods to do away with vaginal itching.
Here are simple home remedies for you:
Avoid strong soaps and perfumes
Soaps or daily douching is not suitable for your vagina. They can throw off its natural and healthy bacterial balance. Even using the wrong soap can make itchy for you. In general, products used in the vaginal area shouldn't have any perfume in them and should be as gentle and mild as possible.
Baking soda is known for killing the bacteria candida that causes yeast infections and alleviates vaginal itch. Add 1/4 cup of baking soda to a warm bath and soak in it for 10 to 15 minutes.
Apple cider vinegar's antimicrobial properties may help to treat yeast infections. It is believed to kill strains of candida. Because of this, some people believe in soaking in a bath with apple cider vinegar for 10 to 40 minutes.
It is a great way to soothe dry skin. If your vagina is itchy because of irritated or flaky skin, soak in an oatmeal bath! Just add a cup or two of oatmeal to a warm bath and soak in it for about 20 minutes.
Cold compress (Ice cubes)
Use ice cubes for instant relief from vaginal itching. Place the cubes on the affected area to reduce the itching/inflammation.
Method: Wrap ice cubes in a clean towel and secure them. Apply the wrapped ice to the vagina for a few minutes. Take a break every 30/40 seconds before reapplying.
Repeat as needed until you are relieved. Rinse the affected area with cold water.
Recommended articles
DIY Recipes: How to make condensed milk toffee
Piesie Esther: The portrait of modest fashion
Cuddling, not sex, makes a relationship stronger – Study
Late-night eating may not automatically result in getting pot belly - Nutritionist
4 best ways to add rose water to your beauty routine
DIY Recipes: How to make fried doughnuts
In terms of class and sass, Nana Ama McBrown's recent slay is the epitome
Planning a destination wedding? 4 checklist to consider
5 unique ways to use leftover fruit and vegetable peels