For women: Here's how to maintain a hygienic vagina while wearing underwear
Intimate hygiene is extremely important. Take due care of your underwear hygiene and enjoy good health.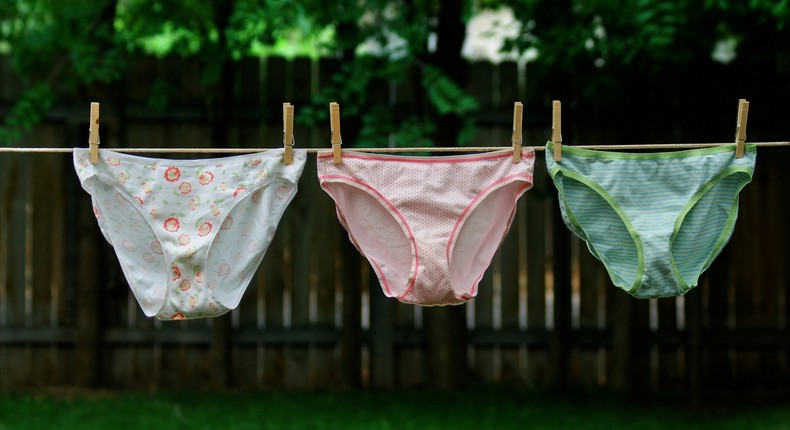 There are many underwear mistakes that most women make.
Maintaining underwear hygiene is a must when you talk about intimate health.
We wear underwear for comfort and to keep our vagina clean and dry.
Underwear is an essential component of good hygiene and maintains the health of your vagina. So, regardless of the type of underwear you prefer, comfortable cotton briefs or something fancier, you should be aware that it can have an impact on your vaginal health.
Not wearing the right kind of underwear can impact your overall comfort. The vagina has pretty sensitive skin that is incredibly vulnerable to infections and the risk of irritation. The vagina has pretty sensitive skin that is incredibly vulnerable to infections and the risk of irritation.
Here are the best practices to maintain when wearing underwear:
Avoid wearing panties made up of shabby or worn-out cloth
Remember that it's crucial to thoroughly clean your underwear if you want to prevent them from wearing out. You don't need to use an additional germ-killing product to clean your underwear because many washing machines contain germ-killing ingredients. You can use these with regular hot water.
Underwear that is too tight, unclean, or old might irritate the vagina. The thin walls of the vagina can cause irritation in your intimate area. If you already have a history of vaginal problems or any such infection, your too-tight underwear will only make it worse.
Do not use your panty for more than six months
Your underwear should be used for six months. You should be aware that bacterial and yeast infections can be caused by both old and moist underwear. Even after washing and drying, worn-out underwear can lead to yeast infections.
Use underwear made up of a good fabric
It is important to know what cloth your panties are made up of. When you go to buy underwear, look for some natural components and dyes that are used to make it.
Experts suggest wearing cotton or cotton pad-based underwear. They are permeable and prevent moisture from building up quickly. Conversely, synthetic materials such as nylon and spandex have a tendency to hold moisture. As they get old, they get worse.
Get our Top Stories delivered to your inbox
Recommended articles
Fun things to do in Accra on weekends
DIY Recipes: How to make Wheat bread
AccraPremium Food Festival: Ghana's leading food event brand
10 trending kente styles that took over the 'gram this month
The best celebrity pictures on Instagram this week
DIY Recipes: How to make Plantain blankets
Husband material: 6 things women look for in the men they want to marry
Berla Mundi's style moments we absolutely fell in love with on the red carpet
6 types of sex every couple should have