Foster Romanus to launch Romanus Ministries
The event is aimed at launching his ministry and raising funds for the needy and homeless to enable them enjoy life.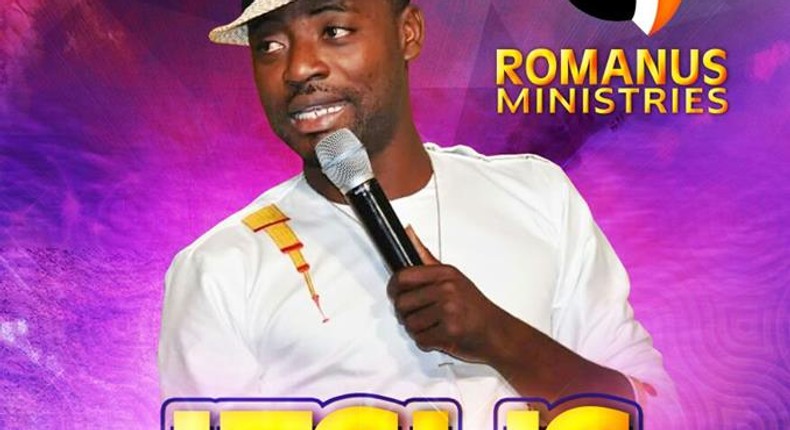 Stand-up comedian and actor,
"I am a Christian and as part of my duties, I believe I'm to spread the gospel and the best way I can is by using my talent, which is comedy, aside the normal preaching. Basically, it is to launch a ministry as well as raise funds for the less privilege in the society," Foster Romanus has said.
According to the comedian, his ministry will look beyond donations and focus on how to solve pressing issues which will be in the interest of societies.
"We are looking at providing lasting solutions for people. In a region where you have a number of homeless people, we can put up a building in a village which can house as many people as it can so they get shelter. If people are brilliant but needy, you pay their fees for a certain period you can. We are looking outside Accra because there are a lot of people concentrating on Accra but many people outside Accra also need support," he intimated.
Foster Romanus mentioned that there will be series of shows after the launch to continue raising funds.
These comedy shows, according to him, will have its content from the Bible as he seeks to bring humour from the good books.
"We will tour churches with 'Jesus Laughs Too'. We hope to put it on a national stage as well. This one, we've named Genesis. We are bringing out fun from the book of Genesis. We will do it till we exhaust the Bible," he noted.
Romanus has called on all to support the vision so as to put smiles on the faces of the less privileged in the society.
Recommended articles
DIY Recipes: How to make beef turnover
G-strings: Here are 3 surprising risks of wearing them regularly
Roselyn Ngissah's birthday style is a lesson for plus-size women
What breakfast is like in 7 African countries
Valentine's Day gifts: 7 special things to buy for your partner
5 sexy Valentine's Day outfit inspired by Kim Oprah
Honey: 4 simple ways this superfood can help in weight loss
Wedding guest: 6 Natalie Fort outfits that are wedding perfect
DIY Recipes: How to make Kokonte flour at home