See what the stars wore to the 'Shampaign' final premiere
Before the show, the red carpet was rolled out for the celebrities and fans to interact, speak to press and have some light-hearted fun.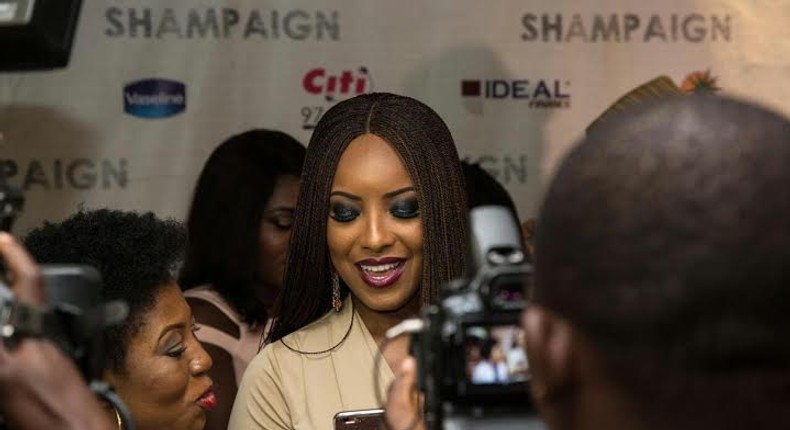 Ghanaian Director/Producer,
The synopsis of the movie is centered around a  single mother and her unruly political campaign team who are trying to make history by getting her elected as the first female President of the Country whiles dealing with their own personal demons. The series has been praised for its progressive story-telling, witty conversation and suspense filled scenes which throw more light on the scandalizing and dirty game called politics.
The final premiere which took place on the 3 of June saw producers, members of the cast, sponsors, fans and press converge one last time at the Silverbirds cinema to see what would unfold.
It stares Joselyn Dumas who plays the heroine of the story as well as other acting talents including TV Host, JOT Agyeman, Blossom Chukwujekwu, Nana Aba Anamoah, John Dumelo, Zynnell Zuh.  Veterans,Fred Amugi, Akorfa Adjeani-Asiedu, Anima Amisa Amoah and many others also play pivotal characters in the series.
Recommended articles
For women: How to treat your man, 8 ways to do it right
5 reasons why s*x during the rains remains undefeated
How not drinking enough water could shorten your life - New study
For women: How to treat your vagina after sex
Stylish corporate workwear looks to rock this week inspired by Berla Mundi
Checking your partner's phone: Here's why this may be dangerous
How much is too much to spend on a plate of Angwa mo?
Floradish Formula: An innovative solution for people living with iron deficiency
Sympathetic pregnancy: Here's what to know about men who experience pregnancy symptoms