Go fast and furious
Here are some suggestions for going fast and furious with your exercise routines. Make those six packs daydreams a reality with these quick tips.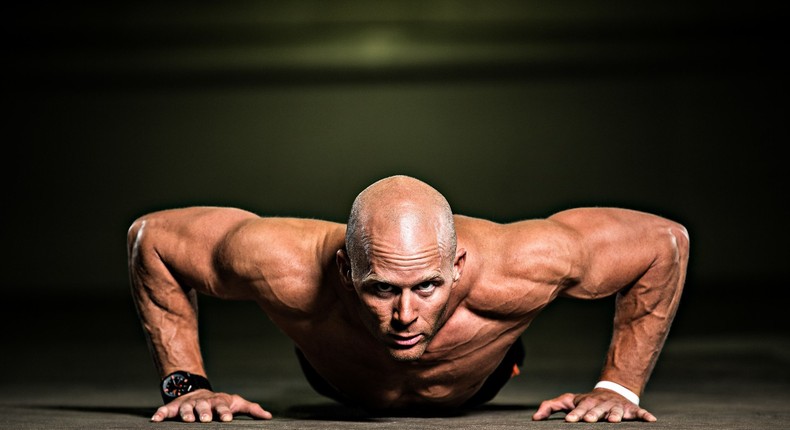 Lets go fast and furious, No am not talking movies but warm ups, push ups and exercise.
Keep a fitness journal. Keep track of the exercises included in your routine. Note their success rate. Capitalize on those that are working; ditch those that are not.
Focus on form. A badly performed exercise can be worse than doing nothing. You may minimize results and maximize your chance for injury. Ask a personal trainer to check your form.
Exercise in brief, intense spurts. Alternate your cardio routine between strength training. This revs up your workout, burns more calories, and is easier on your heart. According to fitness experts, high-intensity workouts broken into two sessions are twice as effective as one low-intensity extended workout. Lift weights and follow up with a Group Fitness class for a winning combination.
Alternate focus between upper and lower body. Rotating exercises during each session allows the muscles to work at their peak, rest, and work again. This simultaneously amps up your heart rate and your sculpting power.
Give it a rest. Have a series of routines from which to choose. Don't work the same muscle groups with the same method every day. At the Center, there is a different option for every visit.  In that fitness journal, list which days you'll tackle the Exercise Floor, perform a water workout in the pool, and take a class. There are enough Group Fitness offerings to enjoy—and benefit from– a different class every day!
Start your day with exercise. Night owl? It doesn't matter if that start is at 5am or 10am. The idea is to hit the Center before beginning your day, whatever time that may be. A day's worth of distractions and fatigue won't be a convenient excuse to miss your workout. Plus, research shows jump-starting with exercise helps you focus throughout the day..
Avoid poor posture. Lungs can't breathe deeply if posture is bad.  This prevents muscles from getting the oxygen needed for optimum performance. Don't get so caught up in your favorite TV show or e-book while on the treadmill that you lose your focus on the real task at hand (or foot).
Socialize. You should surround yourself with people who have made a commitment to a healthier lifestyle. Being part of an active wellness community is encouraging and inspiring.
Motivation, consistency, and exercise variation are essential to fitness success.
Typically, if you follow these tips, expect to see measurable results within six to eight weeks. And, we all know how quickly time passes. Prior to that, notice little improvements to help propel you forward. Increased energy, a faster run time, stairs without getting winded. Results beget results.
JOIN OUR PULSE COMMUNITY!
Recommended articles
Amazing transformation of 21-year-old man bullied for being born different (video)
Single mother of 9 children sentenced to death despite her cry for mercy
Video: Black Sherif goes global as players of Ligue 1 club jam to his 'second sermon'
Tiwa Savage's blackmailer leaks her bedroom tape, singer reacts (SCREENSHOT)
Sex: How long should you wait before having another round?
Kuami Eugene reportedly throws plush birthday party for his house help, Mary (PHOTOS)
5 ways to have more mind-blowing sex in your relationship
Shatta Wale allegedly shot; P.A says he's been rushed to emergency ward
'Remove my pictures from your event, I'm not your friend' - Joyce Blessing orders Nana Agradaa