DIY Recipes: How to make condensed milk toffee
Condensed milk toffee is a delicious snack in Ghana.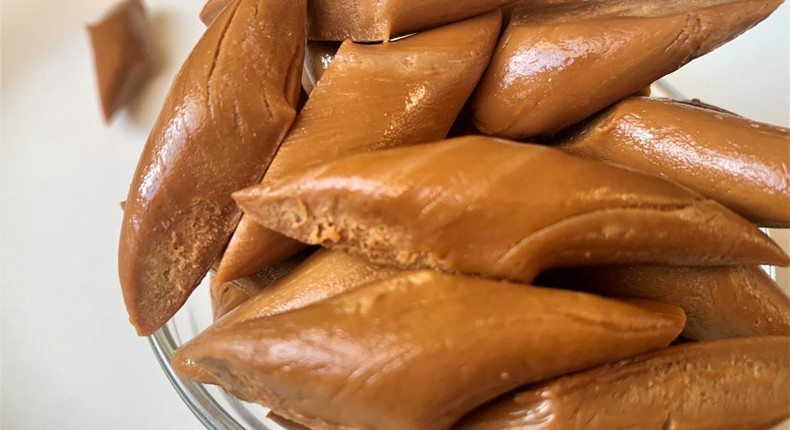 It is a popular street food in the country which is very easy to make.
Ingredients for making condensed milk toffee
2-3 teaspoons vegetable oil
1 teaspoon vanilla extract (optional)
Method for making condensed milk toffee
On medium heat, add the condensed milk and 2 teaspoons of oil. The reason for the oil is to prevent the toffee from sticking as it cooks.
Stir continuously as it cooks. The condensed milk will start to bubble and then start to thicken. When this happens, stir vigorously and continuously.
As you continue to cook and stir the condensed milk, the colour will progressively change into a golden brown.
Turn the heat off and transfer the toffee onto a lightly oiled surface. Let it cool a bit. Do not let it cool completely or it will be too hard to mold.
Roll and cut the toffee into any shape you prefer while it's still warm.
Store in an airtight glass container.
For a softer caramel candy, add 2 tablespoonfuls of the lime or lemon juice when cooking.
Recommended articles
4 ways early morning sex changes your relationship, tips to have it right
Signs your girlfriend is about to leave you
History of white wedding gowns and how they became a trend
How to soften goat meat with pineapple
Tribal marks: What they are and how to remove them
12 signs you have high blood sugar
Why women pay dowry in India
7 possible reasons relationships don't last
What to do when your partner gets married to someone else: A guide