DIY Recipes: How to make Crispy fried potatoes
There are so much goodness and healing properties in this simple meal.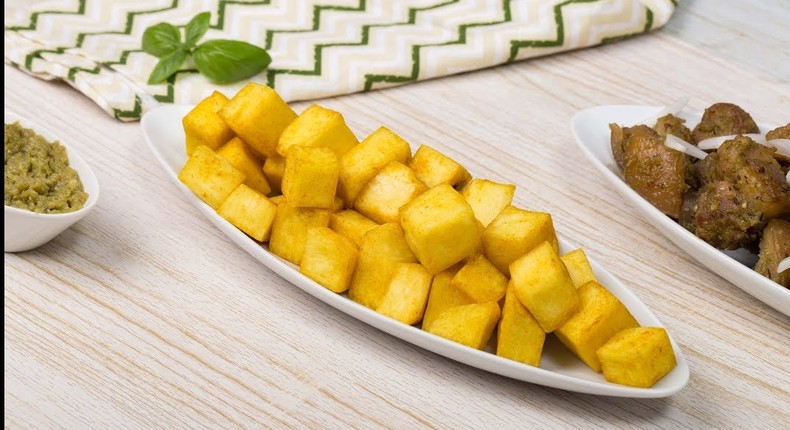 This recipe is simple and easy to make.
Peel and cube the potatoes and finely slice the onion.
Heat a generous amount of cooking oil in a frying or sauteeing pan (to cover the bottom of the pan).
Heat on medium and add the yam and the onion. Stir well so everything is coated with oil and let them cook on one side.
Stir again so you cover the other sides. Don't stir too much otherwise they can become too soft and break.
Cook for about 15 minutes or until they are slightly golden brown. Add salt to your taste.
Serve immediately with some sauce.
Recommended articles
65th Grammy Awards: Dentaa Amoateng sells Ghana to the world the perfect kente outfit
Jameson widens the circle with Jameson Connects GH 2023: A celebration of freedom and creativity
7 foods you should be eating more for bigger butts
Ghana's gift to the world: How Idris Elba served the Ghanaian kente at Akwasidae
Top 10 most followed celebrities on Instagram – 2023
4 sexual fantasies women often have
DIY Recipes: How to make baked chicken balls
The best celebrity pictures on Instagram this week
5 reassurances your girlfriend needs to hear regularly