How to prepare "Pinkaso"
Pulse daily DIY recipe teaches prospective chefs how to prepare healthy, Ghanaian dishes in a simple way.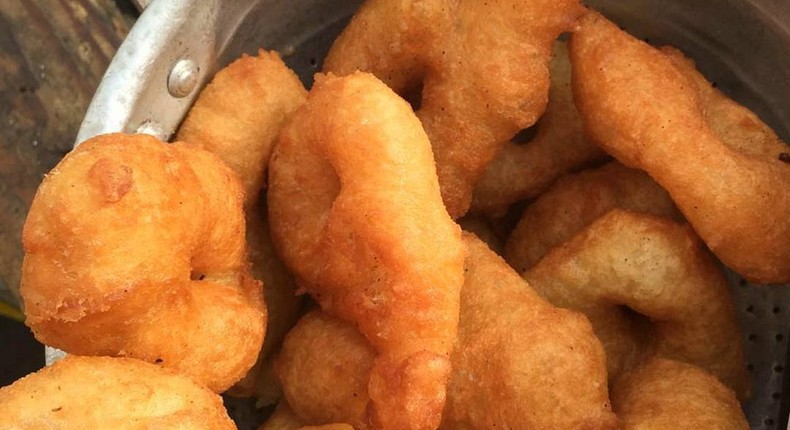 All purpose flour
Baking soda
Onions, chopped
Pepper
Yeast
Salt
Cooking oil
Blend pepper and onions.
Pour flour into a big bowl and add yeast, salt and baking soda
Mix thorough with clean hand and add the blended pepper and onions.
Add water in bits while mixing with hand.
Cover with clean cloth for about 30- 45 minutes for the dough to rise.
Heat oil
Dip your hands in clean water and scoop some of the dough and create a hole in the middle as you put in the hot oil.
Transfer to a strainer when all sides turn golden brown.
Serve pinkaso with sugar.
Recommended articles
5 unique ways to use leftover fruit and vegetable peels
6 best home remedies to clear ugly pores
Hickies after sex? 4 quick ways to get rid of this love bite
How to dress stylishly for your birthday inspired by Anita Akuffo
For men: How exercise affects your testosterone levels
4 best ways to use rosemary for hair growth
7 body parts you must clean every day to avoid body odour
5 simple ways to make your first date a pleasant experience
DIY Recipes: How to make plantain crepes