4 signs she is not ready for a serious relationship
Just as there are men who aren't ready for committed relationships, there are also women who care little about being in a serious relationship.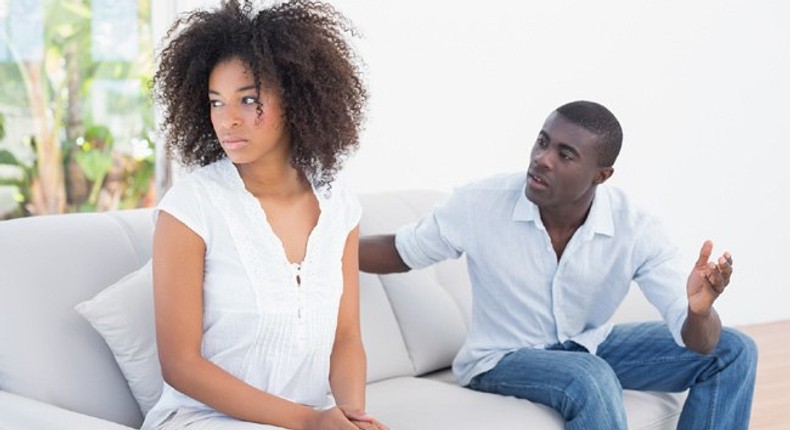 Just as some men aren't ready for committed
To thesetype of ladies , being in a committed relationship is like being trapped ; it holds them back. Some women go into relationships for just the sake of it, not really because they fell in love or need a partner by them. When a woman isn't ready for a serious relationship, there are certain signs she lets out.
Pulse.com.gh brings 4 signs she is not ready for a serious relationship.
1. She avoidsvoids the talk'
If she does not want any talk about the relationship, then she has it worked out to the date she will dump you. Beware. If she is not keen on future plans, she is only interested in a short ride.
2.She is not always there for you
When a lady is set for a relationship with you, she lets out good vibes like being totally there for you and sometimes she's even clingy and wants to be with you almost every time. However, a woman that's not ready for commitment wouldn't always be there for you; her mind and attention cannot be given to you alone, and she doesn't always see you as a priority.
Ladies who aren't ready for serious commitment look for freedom and privacy in their relationships. They prefer if the relationship is an open relationship; she wouldn't want her man to know her whereabouts and she would want certain aspects of her life to remain private.
4. Not proud to introduce you to friends
A woman who wants a relationship will be quick to introduce you to her pals, if only for a quick appraisal on you from them. If she'd rather die than introduce you to her female friends or even family, she will be dumping you very soon. Be cautious.
Get our Top Stories delivered to your inbox
Recommended articles
DIY Recipes: How to make Werewere soup
The best celebrity pictures on Instagram this week
For men: 4 sexy phrases that drive women wild in bed
How to plan your first international vacation in Ghana
Cold and flu are common in cold weather, here are some home remedies
Top 7 foods that fight STDs
These 7 beautiful places in Lagos are exactly what you need to make your Instagram page pop
DIY Recipes: How to make Beans stew with fried plantain
For women: Here's how to shoot your shot if the guy is shy, not forthcoming