Man surprises girlfriend with enchanting cave proposal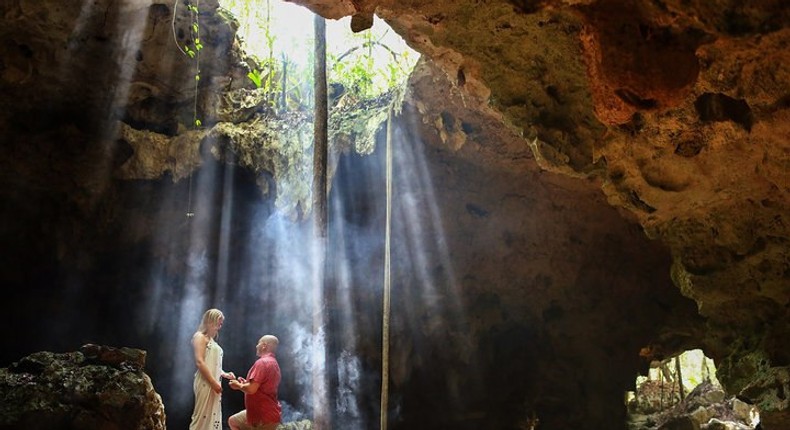 This guy has just given his mermaid-obsessed girlfriend the magical, and it's unnaturally beautiful.
American, Eric Martinez was in Mexico on vacation with his babe, Cammy Rynae Cuoco when he proposed during a photo shoot in a picturesque cave in Riviera Maya.
After the elation of that proposal, Cammy got another exciting news right there and then – her boyfriend and the photographer, Polly Dawson of Del Sol Photography had planned another photoshoot!
Eric and Polly arranged an underwater, mermaid-themed shoot for her and she totally loved the idea!
"My favorite princess was always Ariel from ','" the super-thrilled Cammy told HuffPost.
"Mermaids are magical and get to explore the vast depths of the sea.
"And how perfect that I get to have a Prince Eric of my very own."
The gallery of awesome photos below tells the rest of their enchanting story.
Recommended articles
Hickies after sex? 4 quick ways to get rid of this love bite
How to dress stylishly for your birthday inspired by Anita Akuffo
For men: How exercise affects your testosterone levels
4 best ways to use rosemary for hair growth
7 body parts you must clean every day to avoid body odour
5 simple ways to make your first date a pleasant experience
DIY Recipes: How to make plantain crepes
Stylish corporate workwear looks to rock this week inspired by stylist Akosua Vee
How no verification casinos are responding to increasing security concerns