Paralysed dad dances for bride first time in 17 years at wedding
His daughter who was 12 at the time of the incident, narrated how her dad used to dance with her before he became paralysed and stuck to a wheelchair.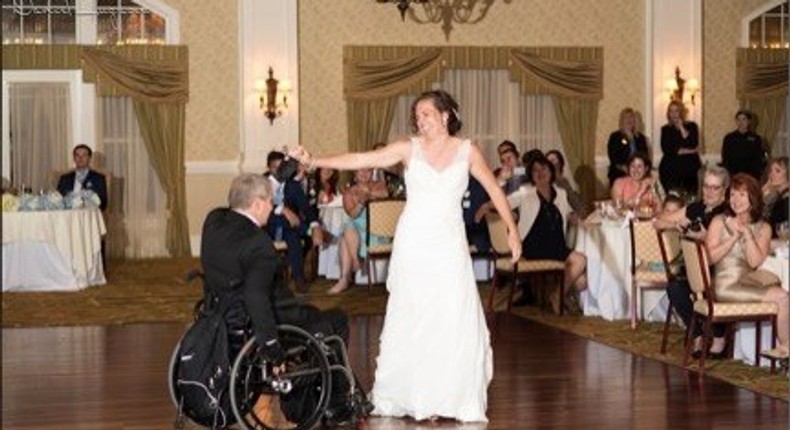 A father became quadriplegic after a car accident which killed his son and left him paralysed from chest down.
Fast forward 17 years later, the bride had just one request after she got engaged - a father-daughter dance. Though her father was reluctant at first, her finally agreed.
The dance could only be described as epic, as wedding guests were on their feet cheering the father-daughter duo as they relived a 17-yr memory.
Get your tissue paper ready because you may become teary eyed after watching this.
Recommended articles
Lemon: 5 simple ways to use this citrus fruit for glowing, healthy skin
5 healthy topics to build stronger, happy relationship
5 things your sex life reveal about your relationship
Stylish corporate workwear looks to rock this week inspired by Salma Mumin
For Ladies: 7 must-do things before you put on makeup
Pull out: Things to know if you're using this method as birth control
Cornflakes: Here are 5 side effects of consuming this food excessively
4 foods that make your butt bigger naturally
DIY Recipes: How to make Sausage salad