Five ways to maintain a long-term relationship
"Being honest with yourself about what you want out of life, and out of your relationship is a must"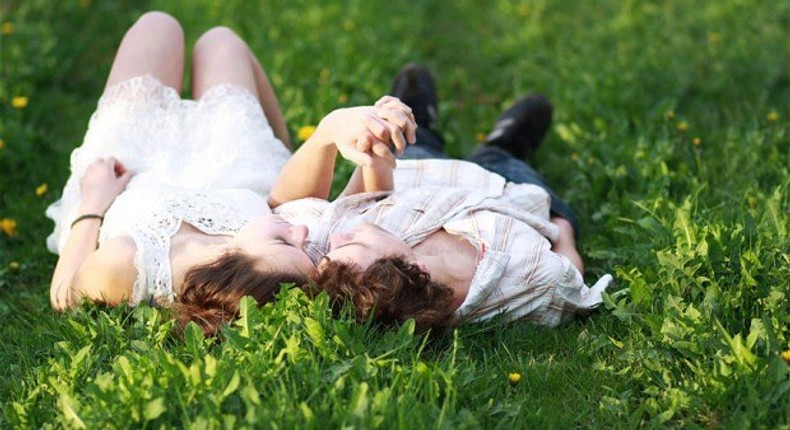 Just what does it take to have a long-term relationship?
Here are five top tips for maintaining a long-term relationship from eHarmony expert Jemima Wade:
Once you're in a relationship, remember the old adage "nobody's perfect". Jemima says that when you fall for someone your initial attraction can stop you noticing your new partner's flaws, or at least override them. But as things progress, you learn more about each other - both the good and the bad.
To get through this stage, you need to be understanding and caring. "For your partner to be willing to open up and show the real them is a huge part of showing their trust in you," says Jemima, "so be kind and gracious".
Enjoy the present and don't constantly worry about what the other is thinking. There are various stages to a relationship, according to eHarmony psychologist Doctor Linda Papadopolous, and the third involves questioning your relationship. As you look to make someone a part of your life long-term, you may question whether the relationship (rather than the person) is right for you. Going slow diminishes the risk of that.
Being true to yourself is crucial to making a relationship last. "Being honest with yourself about what you want out of life, and out of your relationship is a must," says Jemima. "So don't withhold or dilute your views be it about having kids or relocating. It's not necessary to spill this all at once of course, but be mindful to tell the truth when asked and do your best to be upfront."
You don't have to compromise your independence, but if you can only give your partner a two-hour window on a Wednesday night, you're probably not sending out the right signals. Date nights are a good way to show you care and quality time in any form is important in making a relationship last. At the same time, don't go too far the other way. You need to make room for your partner in your life but not at the expense of everything else  friends are crucial too and a good way to balance your personal life.
"Don't be afraid to let your guard down," says Jemima. "And if you're hiding your feelings, don't expect your other half to be a mind reader  sadly, that's not a built in function." It's a two-way street, so listening is also vital.
JOIN OUR PULSE COMMUNITY!
Recommended articles
How to make crispy and creamy doughnuts in your kitchen
DIY Recipes: How to make Chicken cheese sandwich
Celebrating Menstrual Hygiene Day - Are we committed to creating a period friendly Ghana?
How to make love: 7 best tips to have incredible rainy season sex
A review of Serwaa Amihere's outfits for 'The Next TV Star' 2022
For women: 5 best tips to be incredibly good in bed for your partner
Nipple discharge without pregnancy? Here's what it means and remedies
Meet Robert Augustus Abban, man behind most jaw-dropping events photos online
Why South Korea is the plastic surgery capital of the world