5 things nobody tells you about having a sugar daddy
In our parts of the world, having a sugar daddy (sponsor) is mostly for financial gain.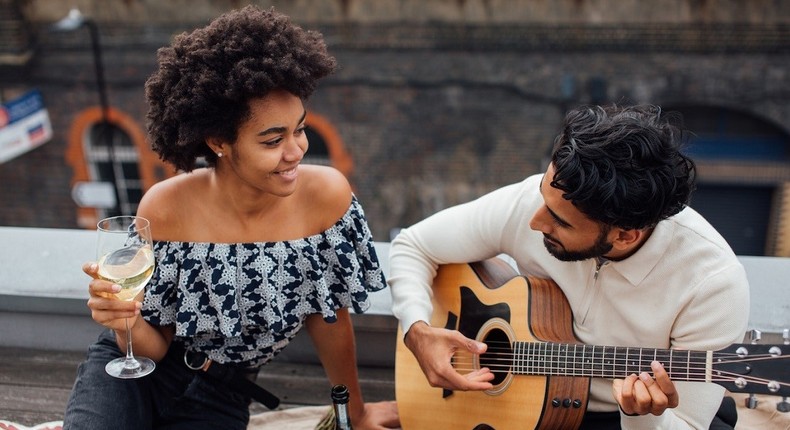 These relationships usually start as transactional relationships. but things can escalate quickly.
These are 5 truths nobody tells you about having sugar daddies.
It's more than sex
Most girls psyche themselves for a relationship where they take money from their sponsors in exchange for sex.
It might sound that simple from the start, but it's usually more than that.
You'll end up doing a lot of things you didn't bargain for, whether you are comfortable with it or not, you can't complain because it might affect your income.
He won't necessarily help you find a job
Some individuals enter such relationships with the hope of gaining financial independence and then moving on.
The reality is, that your sugar daddy is likely aware of this.
He may dangle the promise of leveraging his connections to assist you in securing employment, but it's akin to chasing a mirage—every step forward seems to push the goal farther away.
This never materializes because your financial independence would mean he loses the ability to control you as he pleases, and that's something he wouldn't desire.
Nothing is for free
When he provides you with a place to stay, it's often because he desires exclusive access to you.
When he extends a favor, be aware that there may be an expectation of reciprocation.
There's a saying that "there's no such thing as a free lunch," and in his case, even the smallest gesture may come with strings attached.
You can't start a business with the money he gives you
Some people start businesses with their sugar daddies, while others think they can do business with their money and leave when the business picks up.
The truth is, you can't start a business with his money, the money goes as easy as it comes.
When you sit down to account for it you will find yourself wondering where all the money went.
He won't buy you a car or a house
There's more to what we see every day.
If you encounter a woman who appears to have received such lavish gifts from her sugar daddy, take the time to have a conversation with her and uncover the full narrative.
Anything he gives you is likely to go with him when the relationship ends, unless of course, you got something on him you are likely to leave with nothing but lessons.
JOIN OUR PULSE COMMUNITY!
Recommended articles
8 sperm-killing foods that dads need to avoid!
Trashy Bags Africa: Elvis is passionate about the environment
This is why your tomato seeds are not growing and how to solve it in 7 steps
Recreate Hajia Bintu's black-themed birthday photoshoot in 12 easy steps
How to dye your locs in 12 steps
5 survival tips for single people this festive season
Celebrating African heritage through exquisite bridal dresses - Introducing Cindymary Couture
Make this no-yeast bread with only 3 ingredients
How to get your crush without shooting your shot