Akua Donkor says she won't pay ¢10,000 cost Supreme Court slapped on her
Akua Donkor, the founder and leader of Ghana Freedom Party (GFP), says he will not pay the GHC10,000 cost awarded against her by the Supreme Court.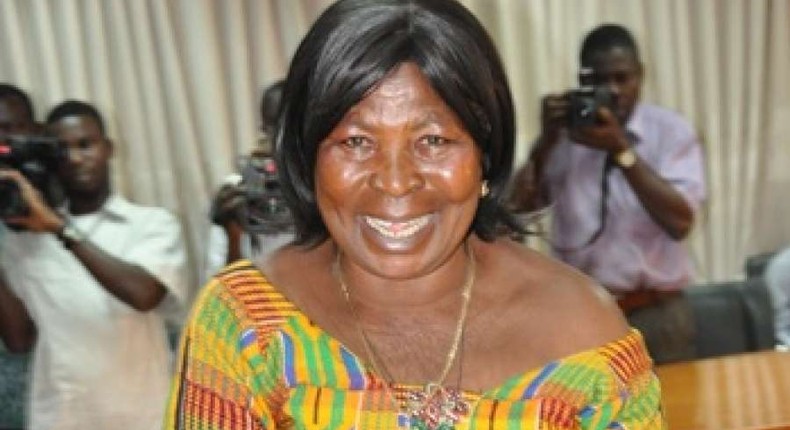 According to her, paying the 10,000-cedi cost will mean she accepts the ruling by the Supreme Court.
"If I pay the amount, it means I have accepted the ruling. I don't accept the ruling so I will not pay," she stated on Onua FM.
She made the comments after the Supreme Court dismissed her case against President Nana Akufo-Addo and Dr Mahamudu Bawumia for them to resign, after their names were mentioned in the Anas Aremeyaw Anas Number 12 documentary.
The court held that Akua Donkor's suit lacked substance and same constituted an abuse of the court process. Also, the court took the view that the GFP leader lacked merit.
Recommended articles
We can work together to achieve our goal - Ato Forson
NDC reasserts its position on the need for Akufo Addo to downsize gov't
Six perish in gory Akuse accident
Mahama expresses disappointment in minority for approving ministers
Eschew bitterness and support the new leadership - Gyampo slams NDC MP's
Justices George Koomson and Ernest Gaewu approved by parliament as Supreme Court judges
KT Hammond, Bryan and other new ministers approved by parliament (How MPs voted)
NDC MPs reject two justices nominated to the Supreme Court
Parliament suspends sitting over disagreements on how to vote for Supreme Court and Ministerial nominees