Akufo-Addo makes 100 Most Influential Africans list
Ghana's President Nana Addo Dankwa Akufo-Addo has been included in the 100 Most Influential Africans list.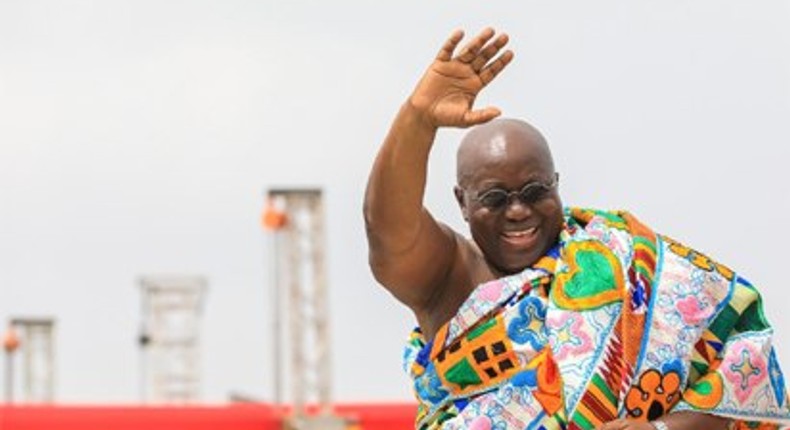 According to New African Magazine, with regards to political leaders, the people chosen as the most influential are those who put the interests of their citizens ahead of their own ambitions while running the economy.
"By and large, some political leaders, as well as those running continental institutions, put the interests of their people ahead of their own ambitions. It did not come as a surprise that Ethiopia's Abiy Ahmed was awarded this year's Nobel Peace Prize. We believe our listing reflects this aspect of the continent's politics," the magazine wrote.
The list is broken down into eight categories, of which the Business and Finance section leads with 28 entries, followed by The Arts and Culture, with 18 entries, and Politics and Public Office which has 15 entries.
Apart from President Akufo-Addo, some other persons who made the list include Ethiopian Prime Minister, Abiy Ahmed, who won the 2019 Nobel Peace Prize this year, and Africa's richest man Aliko Dangote.
Other influencers such as Amina J Mohammed, the United Nations Deputy Secretary-General; Tewolde Gebremariam, CEO of Ethiopian Airlines; South Africans Thando Hopa, model and activist; and Siya Kolisi, the rugby World Cup champion captain, South African Comedian, Trevor Noah also made the 2019 MIA list.
Recommended articles
NDC Flagbearership Primaries: John Mahama to be vetted today
Ministerial Approvals: My father would have made all the NDC MPs swear on Antoa – Zanetor Rawlings
'Traitors, Judases and Esaus' – Ablakwa blasts NDC MPs who approved Akufo-Addo's ministers
I intend to do work that will increase investment in Africa - Kamala Harris
US Vice President Kamala Harris arrives in Ghana
Police reroute traffic in Accra and Cape Coast from March 26 to 29
Treason felony suspect, Dr. Mac Palm dies
Obuasi Prisons commander, DDP Aidoo retires
We can work together to achieve our goal - Ato Forson