Being a president isn't just about speaking good English – Kumchacha shades Akufo-Addo
Prophet Kumchacha, founder and leader of Kum People's Party (KPP) has lashed out at critics of presidential ambitions.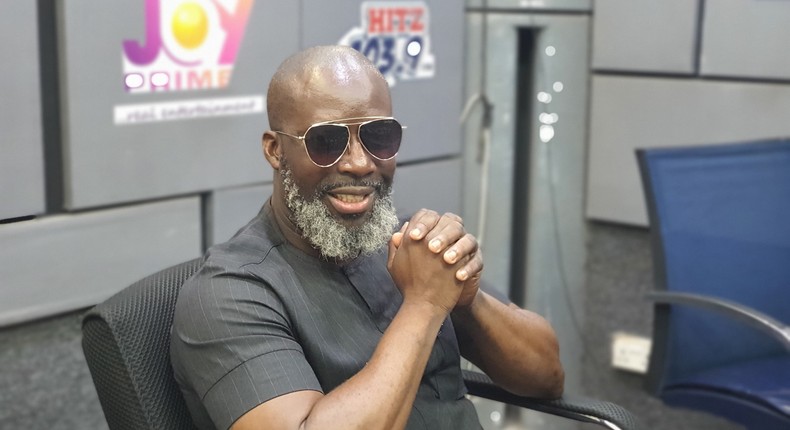 He said his inability to speak fluent English is not an impediment to lead Ghana.
In an interview quoted by MyNewsGh.com, the controversial preacher said President Nana Addo Dankwa Akufo-Addo can speak good English but he has been an ineffective as a President.
He said Ghana would've been vastly developed if English was what it takes to be president.
"Being a president isn't about your ability to speak English because if it were like Nana Addo and Bawumia speak big English, Ghana would've been vastly developed.
During an interview with Amansan Krakye on Property FM in Cape Coast, he said China is more developed even though its president doesn't speak English.
"So governance isn't about your ability to speak big grammar because the Chinese people don't speak English but are more advanced than us in development.
"Despite our big English speaking, we go to China for loans, and today I can say that China is more super powerful than America used to be some years ago," he remarked.
"Some people can pass comments that I'm not much educated and I can't speak English fluently, so why do I want to be president".
In an earlier interview, Prophet Kumchacha said he will scrap Free SHS should he be voted as President.
In a discussion on UTV's showbiz night, he listed and explained some policies he intends to roll to build the nation.
"Hopefully should I be President, rent will be paid every month, it is absurd for persons to pay rent for 6 months and 2 years, sickness and death is inevitable so what happens when the unforeseen strikes hence this will be reviewed.
"free education will be canceled, this is because every fund from the government goes into this project which has hindered the progress of other developments, even the enlightened countries like the USA, Canada, and Germany who have it all still struggle with providing free education".
According to him, some policies by the government are draining which has plunged the economy into hardship.
Recommended articles
#OccupyBoG: Demonstration scheduled for Tuesday, court rejects police request
122,275 personnel for 2023/2024 deployed for service -NSS
Tensions flare as Ghanaians in London stage dueling protests over bad governance
Kufuor raises concerns over factionalism within NPP
Jean Mensa, Bossman Asare pose biggest threat to Ghana's democracy – Sam George
Election 2024: Reject Alan's empty political tactics — NDC's Afaglo
Health Ministry summons management of Korle-Bu over GH¢765 cost of dialysis
Korle-Bu to review GH¢765 cost of renal dialysis
Factionalism is dividing and killing commitment in the NPP – President Kufour