Blaming NPP for Ghana's economic difficulties makes me angry – Ashanti Regional Minister
Simon Osei-Mensah, the Ashanti Regional Minister has slammed Ghanaians for blaming the New Patriotic Party (NPP) government for the current economic hardships.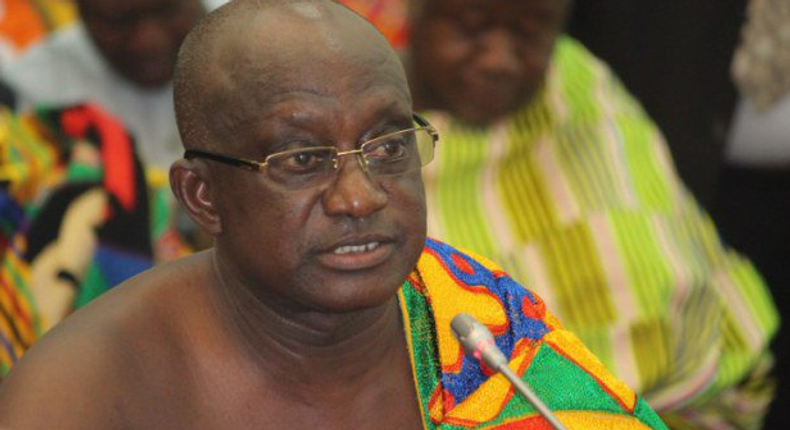 According to the Minister, every country in the world is facing difficulties hence the government cannot be blamed.
He said his party and the government are rather victims of a global economic crisis and can therefore not be blamed for the state of the economy as such criticisms tend to make him angry.
"NPP, we have done well, there is hardship but we have managed it well. Even the richest countries don't they also suffer? Why are we creating the impression that the NPP has performed badly? It tends to make me angry when I hear that," he stated in an interview with Kumasi-based Hello FM.
The minister emphasized that the NPP contrary to criticisms has performed very well and deserves credit.
He added that persons who are informed about global events are appreciative of his position and therefore behooves the NPP to sensitize the rest of Ghanaians about the impact of events on the world economy on the countries.
Mr. Osei-Mensah was in the news recently for chiding school feeding caterers in the Ashanti Region for protesting.
Speaking in an interview on Onua FM, Mr. Mensah said the caterers engaged in illegality by not securing a police permit for the demonstration.
"You cannot demonstrate without informing the police. What they did was illegal, they didn't even inform the police.
"You don't just wake up like that and then you rise with noise to the Regional Coordinating Council. Is that what we do?
"Do you use illegality to solve your problems? Is that what you are saying… I don't allow illegality in the system, no matter who you are," he said in twi.
A viral video showed the regional minister screaming at the caterers when he could no longer bear their complaints about the amount paid for the meals they provide to Junior High School students.
JOIN OUR PULSE COMMUNITY!
Recommended articles
COP28: AFRIWOCC, UNDP partner to sponsor young Africans to the UN climate conference in Dubai
U/E: Farmers weep as bags of rice left to waste at Builsa
Prof. Kobby Mensah expresses fatigue in NPP with too many elections in a short period
Self-service check-in at Kotoka International Airport begins
NPP Primaries: Delegates raise alarm over alleged foreign voters
Late Akoto Ampaw to be laid in state on December 15
Charity Akortia, 57, adjudged 2023 National Best Farmer Award
NPP to elect parliamentary aspirants in orphan constituencies today
Financial Analyst Sydney Casely-Hayford dead