Bridget Otoo Saga: Manasseh Azure was reveling in his ignorance and animated by hatred - Paul Adom Otchere
Popular television host, Paul Adom-Otchere has chided investigative journalist Manasseh Azure Awuni for his unbridled hatred towards Joseph Siaw Agyepong, the owner of Zoomlion.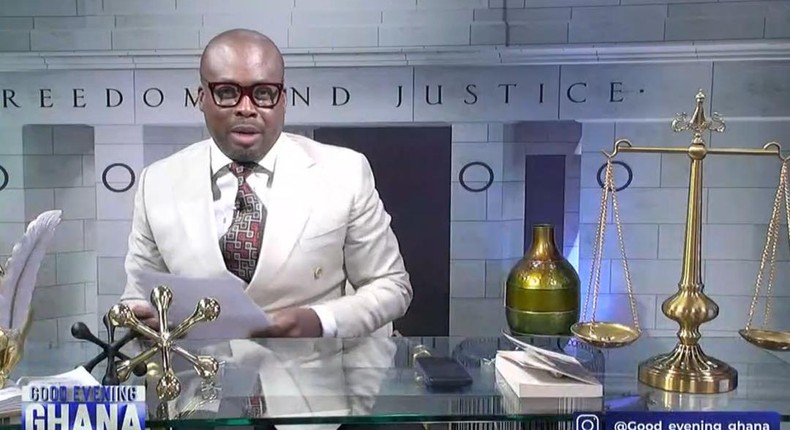 He said the award-winning journalist uses every opportunity he gets to berate Mr. Agyepong and his business empire.
Mr. Adom-Otchere in an editorial on his Good Evening Ghana Show said a recent analysis by Manasseh Azure on an alleged interference in the work of newscaster Bridget Otoo at the station was out of ignorance.
"He has a passionate hatred for Zoomlion. We don't understand. I don't know what he wanted from Zoomlion that he didn't get or I don't know what it is that makes him hates Zoomlion so much."
The 'Good Evening Ghana' host added that the analysis Mr. Azure put out exposes his cerebral weakness and his lack of analytical skills as a journalist.
"All the things he wrote have exposed his cerebral weaknesses, it has exposed his emptiness, have exposed his panache for gossip. That is what he thrives on…… He was sitting in the comfort of his ignorance, animated by hatred and developed psychosis in his head."
According to Paul, all the rumours and allegations that some editors and management members of Metro TV tried to hound Bridget Otoo out because she is a fierce critic of the ruling government is not true.
In a Facebook post, Manasseh detailed that Bridget Otoo's criticism of the Akufo-Addo administration has ruffled feathers within certain progovernment camps who saw her elevation onto the Metro TV platform as an attempt to make government unpopular.
In view of this, these persons pulled strings behind the scenes through a powerful man at Metro TV to ensure that Bridget Otoo does not end up on the platform.
Manasseh narrates that as Bridget Otoo was gearing up to read the news, a prominent member of the Metro TV company stormed the premise to prevent Bridget Otoo from reading the news. "My sources have told me what happened when Metro TV announced that Bridget Otoo, who is outspoken on social media on issues of governance.
This is what my sources within the organisation say: "Bridget Otoo was supposed to read the news yesterday. But as she was making up, there was enormous pressure to stop her from going on air."
Watch Paul's editorial below
JOIN OUR PULSE COMMUNITY!
Recommended articles
Govt won't budge on the 1.75% rate for e-levy - Oppong Nkrumah
University of Ghana appoints Jospong unto its ANYSC advisory team
Alban Bagbin ditches Speaker's cloak and wears traditional regalia to Parliament
E-levy has not been approved – NDC MP tells Kyei-Mensah-Bonsu
Akufo-Addo and Bawumia have collapsed the Ghanaian economy - Mahama
Burkina Faso coup: How President Kabore's ouster unfolded
Corruption Perception Index: Ghana ranks 73 out of 180 countries in 2021
NDC will lose 2024 elections if I'm not the flagbearer - Kojo Bonsu
Ghana condemns heinous Houthi attacks on UAE and Saudi Arabia