Court fines ICGC over noise-making and littering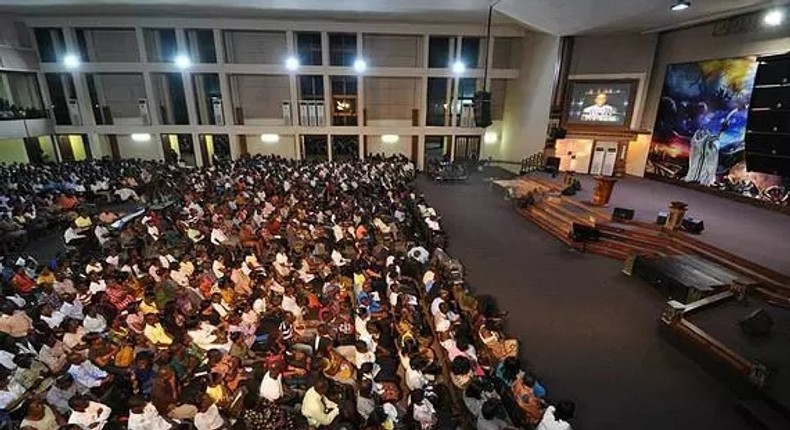 ICGC was fined together with the Crossroad Community Church Ministries, also located at Haasto in the Greater Accra Region.
The damages and cost against the two churches was rewarded by a court presided over by Her Ladyship Justice Novisi Afua Aryene.
According to a report by Classfmonline, the two churches were disturbing public peace, as well as littering the neighbourhood.
The two churches are said to have been involved in loud singing, clapping and drumming, accompanied by electronic musical instruments and loud prayers during days and nights, especially from Fridays to Sundays.
They are also alleged to have littered the neighbourhood, with some congregants even blocking the entrance of the plaintiffs' houses with their cars.
The report suggests the plaintiffs, Mrs Patricia Bannerman and Dr Elizabeth Masopeh, dragged the churches and the Municipal Chief Executive of Abokobi to court for their continuous disturbances.
Meanwhile, the court also ordered the MCE to pay damages of GHS20,000 to the plaintiffs for reckless disregard of the interests and rights of the plaintiffs to enjoyment the quietness of their properties.
Recommended articles
Parliament passes three new taxes
MP for Nanton involved in accident ahead of passage of 3 new tax bills
We have to win the 2024 elections for Jerry John Rawlings – Dr. Kwabena Duffuor
Humanitarian Awards Ghana announces 100 Most Impactful 2022 Change Makers
Bank of Ghana debunks media reports of introducing GH¢500 coin
Pass the 3 tax bills in the interest of the nation – Ken Ofori-Atta 'begs' Parliament
15 students of St. Mary's Girls SHS are currently pregnant, headmistress cry
Free SHS is useless unless it is linked with skills development — Prof. Ato Essuman
The NDC died with Jerry John Rawlings – Owusu Bempah