Deal with violent demonstrations and proliferation of arms - Nana Addo told
Amid the recent coup d'états becoming real in Africa, the Foundation for Security and Development in Africa (FOSDA) has called on the government of Ghana to take immediate steps to deal with issues of violent demonstrations and proliferation of arms to protect the peace of Ghana.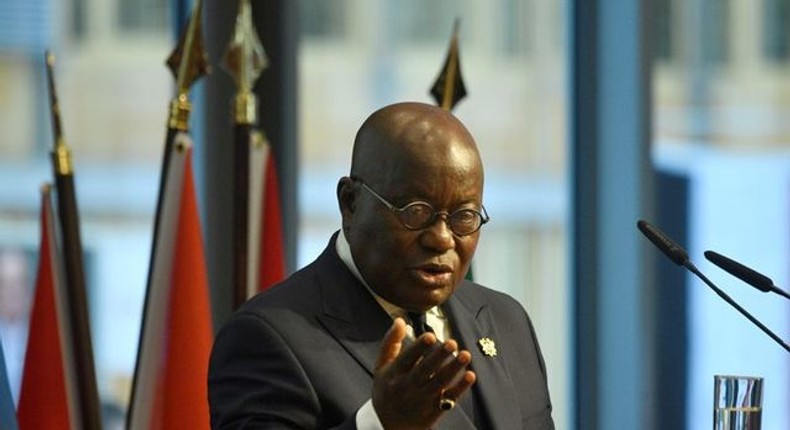 According to FOSDA, it has become clear that Ghana's peace could also be under threat.
It also urged the government to tackle critical domestic issues to clear all grounds that may be fertile for extremist groups who may attempt to infiltrate the country.
In a statement, it said "With the threat to peace becoming real in Ghana, it behooves on government to take immediate steps to deal with critical domestic issues i.e violent demonstrations, farmer-herder conflicts, violent communication through the media and the proliferation of arms. This could be the fertile ground for extremist influencing and infiltration."
"We believe that our twin call for a vulnerability sensitive COVID 19 recovery and crackdown on domestic threats to peace are mutually reinforcing and provides sustainable paths for resilience and long-term peace.
"We urge the Government, Metropolitan, Municipal and District Assemblies (MMDAs) to ensure that their COVID-19 Recovery plans and Vulnerability Sensitive.
"We also implore our Security apparatus to remain high on alert and collaborate more with the citizenry for intelligence at the grassroots and local levels," it added.
JOIN OUR PULSE COMMUNITY!
Recommended articles
Mahama brothers show Bawumia immeasurable love at mother's funeral
IGP to meet faith-based organisations on legal implications of their activities
NPP serial callers in Bono Region strike over unpaid allowances
Breast cancer awareness, media storms and Our Day made better with Domino's Ghana
Audit EC over $90m cost-saving claim - CARE GHANA
Thousands throng El-Wak Stadium for recruitment into the Ghana Immigration Service
Nana Addo's response to Aflao chief is a disgrace – Captain Smart
Ghana to outdoor herbal medicines to cure COVID-19
Dr. George Akuffo Dampare: 5 things that got Ghanaians praising the IGP