Don't Jail me, Ato Essien plead with Court Over GH₵20m
Founder of defunct Capital Bank, William Ato Essien is reportedly pleading with the court not to put him behind bars if he is unable to fulfill his promise of paying GH₵20million to the state by April 28, 2023, as promised.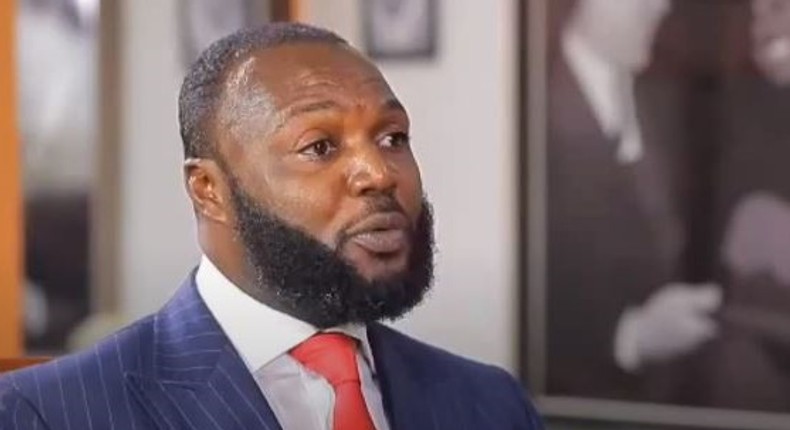 He is therefore appealing to the court to allow him to explain why he is unable to pay.
This was contained in a fresh document filed by the convict's lawyers challenging the High Court's December 13, 2022 decision.
On the said date the High Court presided over by Justice Eric Kyei Baffuor convicted Mr. Essien after he pleaded guilty to stealing and promised to refund over GHC90 million.
The court, therefore, accepted the terms of the agreement Mr. Essien had entered into with the state represented by the Attorney General.
Mr. Essien is required to pay an amount of GH₵90 million as restitution and reparation to the state within one year which is spread over three installment plans.
He has, however, paid an initial amount of GH₵30 million. By April 28, 2023, he is to pay some GH₵20million to the state as his first installment while the second is due on August 31, 2023.
Mr. Essien was to be arrested and produced in court for a custodial sentence to be imposed, should he default in the payment or even fall short of the required amount.
But Mr. Essien in fresh court documents however points out that current economic challenges make it imperative for him to be allowed to explain a default before any such move is undertaken.
William Ato Essien, Rev. Fitzgerald Odonkor, and Tetteh Nettey, a former managing director of MC Management Service, owned by Mr. Essien, were accused of participating in a 23-count conspiracy to steal GH₵620 million in liquidity support that the Bank of Ghana (BoG) provided to the bank to help it pay off its maturing debt.
Recommended articles
Women must be able to fully participate in economic and political leadership roles - Kamala Harris
Accra court jails Ghanaian footballer 12 years for defiling 13-year-old girl 3 times
Widow seduces husband's killer, makes him fall in love, hands him over to police
Baby born in September last year still unnamed as parents battle in court over choice of name
We'll fish out the MPs who betrayed the NDC and punish them – Joseph Yamin
Would I feel safe leaving drink or food with NDC MPs? – Sam George cries over ministers' approval
Court remands man for allegedly raping 56-year-old bed-ridden stroke patient
There's no evidence that NDC MPs were lured with money to approve Ministers – Ayariga
LGBTQI rights is a sensitive human rights issue – Akufo-Addo