Eschew bitterness and support the new leadership - Gyampo slams NDC MP's
Ransford Gyampo, a Professor at the University of Ghana, has hit back at the MPs of the National Democratic Congress (NDC) to shun the bitterness and throw weight behind the new leadership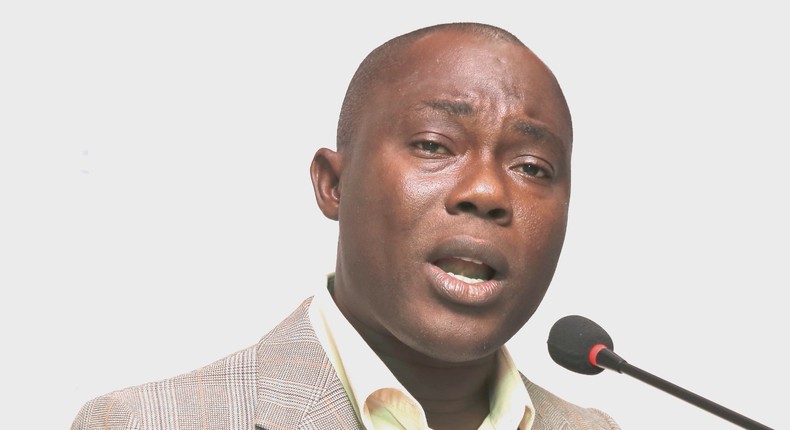 In a discussion on TV3's key point, he expressed that it will be politically smart should they eschew the bitterness.
"I'll advise the minority side that it is politically smart on their part to cut the bitterness and support the new leadership,"
On Friday, March 24, Parliament, through a vote, approved the nomination of Justice George Kingsley Koomson and Justice Ernest Yao Gaewu, for appointment as Justices of the Supreme Court.
His comment comes on the heels of claims by Member of Parliament for Cape Coast South, Kwaku Ricketts-Hagan that the approval of all the ministerial nominees was sabotage against the current minority leadership by supporters of the previous leaders.
He further indicated that opposition lawmakers have embarrassed themselves by approving the nominees.
He believes that some National Democratic Congress (NDC) lawmakers are still sobbing in pain about the removal of previous leaders of the Minority.
Recommended articles
Truck driver speaks about how road crashes can be stopped in Ghana
Savannah Region: 70 arrested after renewed clashes at Lukula and Mempeasem
Nogokpo traditional leaders give Agyinasare 14-day ultimatum to appear for questioning
Akufo-Addo must declare a state of emergency over Ghana's economy – Kwame Pianim
Retired teacher ordered to pay 2k fine, sheep… for trying to sleep with friend's wife
Nana Addo receives highest international diplomacy award
Let's work together for peace in Bawku — Bawumia
Mahama has the ability to tackle Ghana's economic challenges — Stan Dogbe
Let's try and co-exist peacefully – Mahama to Gonja and Mamprusi communities