5 crunches mistakes and fixes
Abdominal exercises activates the rectus abdominis and external obliques better than any other common core exercise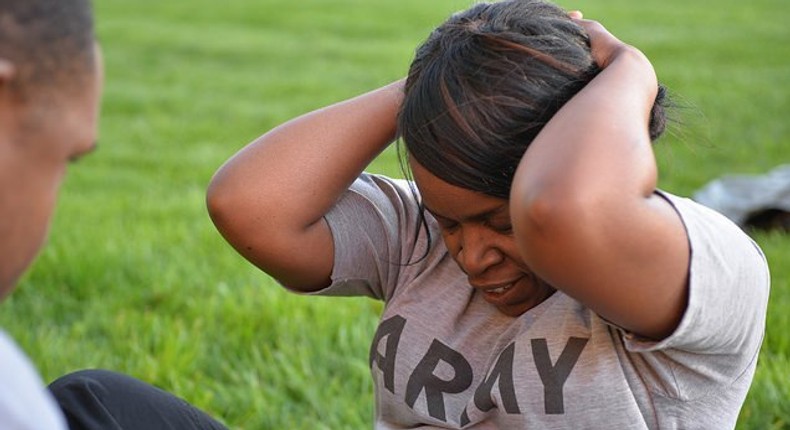 Abdominal exercises activates the rectus abdominis and external obliques better than any other common core exercise.
Crunches are not as easy as people think as such they make lots of mistakes.
Jacquelyn Brennan, CSCS, a personal trainer to collegiate and professional athletes, and co-founder of Mindfuel Wellness. Says
"Then, they're unhappy with their results."
The first step to a better return: Fix your form. Learn how to do crunches properly, and strengthen your core fast.
1. Mistake: You crunch too high.
These are crunches, not sit-ups. When you crunch high, you take the emphasis off of your rectus abdominis and onto your hip flexors, says Brett Hoebel, celebrity trainer on The Biggest Loser season 11.
Fix: Focus on bringing your ribs down to your belly button, It will raise your chest a few inches off of the ground. That little motion is all you need to target your abs.
2. Mistake: You rush through the task.
.you should momentum rather than strength "If you rush through your reps, you aren't going to get the same benefits you would if you slowed down," so you take your abs completely out of the equation." Even worse, it can put extra force on your joints and up your risk of back injury.
Fix: Keep your movements slow and controlled. At the end of each rep, pause with your back firmly against the floor. Reset before moving on to the next rep, she says.
3. Mistake: You yank your neck.
"You don't want your hands and arms helping you do the crunch," Hoebel says. And you probably don't want to strain your neck, either
Fix: Work on maintaining an apple-size space between your chin and chest throughout the entire movement, If you still find yourself yanking on your neck, try crossing your arms over your chest or placing your fingertips around your ears. Brennan says
4. Mistake: You relax on the way down.
You skip out the benefits when you work hard on the way up and then relax on the way down," Hoebel says.
Fix: Squeeze your abs to lift yourself off of the floor and, on the way down, just keep squeezing, Focus on using your abdominal muscles to slowly lower yourself, rather than drop, to the floor.
5. Mistake: You hold your breath.
Do not deprive your body of oxygen, your crunches are going to get a lot worse, Brennan says.
Fix: Exhale on the way up and you'll automatically breathe in on the way down, If you forcefully exhale during your crunch's contraction, you'll also activate your deeper abdominal muscles during the move.
JOIN OUR PULSE COMMUNITY!
Recommended articles
Special Prosecutor charges New Juaben MCE nominee with 26 counts of corruption
Man arrested for intentionally killing wife by running over motorbike carrying her
I'll only vote for NPP if Kennedy Agyapong or Martin Amidu is the flagbearer – A-Plus
JHS 2 girl stabs JHS 3 schoolmate to death over alleged boyfriend
Pastor to pay GHC600 fine for noisemaking or spend 3 months in prison
Video: Flood destroys roads in Kaneshie
Sir John's Achimota Lands declared void by Minister
Ghanaians react to Accra floods after heavy downpour
Some people attempted to stage a coup in Ghana — Owusu Bempah prophesies