Ghana not ready for a female IGP – Police Chief
Ghana is not yet ready to have a female as Inspector General of Police (IGP), a trainer at the Ghana Police Training Academy, DCOP Rtd Douglas Akrofi Asiedu, has said.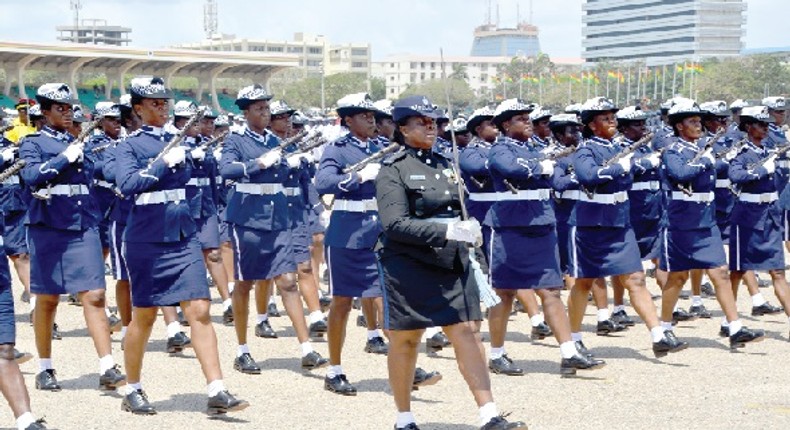 The veteran police officer said women generally lack commitment to the job, as compared to their male counterparts.
He explained that police women are more concerned about their children and family members, which tend to be distractions.
"No! no! no! IGP position is not for female matters oo (sic)," DCOP Akrofi rebutted when asked if a female should be Ghana's next IGP.
"Because, as for ladies, they are married; they have children, and their commitment to their family is more than men."
He was, however, quick to add that nothing should stop a female from becoming the IGP if she's adequately qualified for the position.
He told Accra-based 3FM that women have been appointed as IGPs in other countries and there is nothing wrong if Ghana tows the same line.
"If they decide [on a woman] fine; provided the lady can play down her family issues and pick the police work up. There is nothing wrong with it [choosing a woman]. It has happened in other countries," DCOP Akrofi said.
The former Greater Accra regional commander, however, observed that it is very difficult for women to rise to certain high positions in the police and military.
"Sometimes it is very sensitive when you put women to head such an institution. Similarly, with military you can't just take a female and make her CDS. It is not easy.
"But if she is appointed, fine, we shall all support her," he added.
Get our Top Stories delivered to your inbox
Recommended articles
You can't rule Ghana with your empty heads and beards – K.T Hammond slams youth for booing Akufo-Addo
Illegal mining: Police officer drowns while chasing 'galamseyers' on River Sui
Use your booing to do a self-introspection – Obiri Boahen charges Akufo-Addo
Eric Don-Arthur defends Victoria Hamah, says she's an honest lady with Integrity
Akufo-Addo's booing signifies vote of no confidence in him – Sammy Gyamfi
Korle Bu on high alert as Covid-19 infection increases among staff and patients
19-year-old man dies after being shot while intervening in parents' quarrel
Extend SIM card registration – Kofi Akpaloo pleads
Heckling of Nana Addo was a reflection of the mood of Ghanaian youth — NDC