Ghana's housing deficit now 2 million units - Asenso-Boakye
Francis Asenso-Boakye, the Minister of Works and Housing, has said that Ghana's housing deficit now stands at two million units.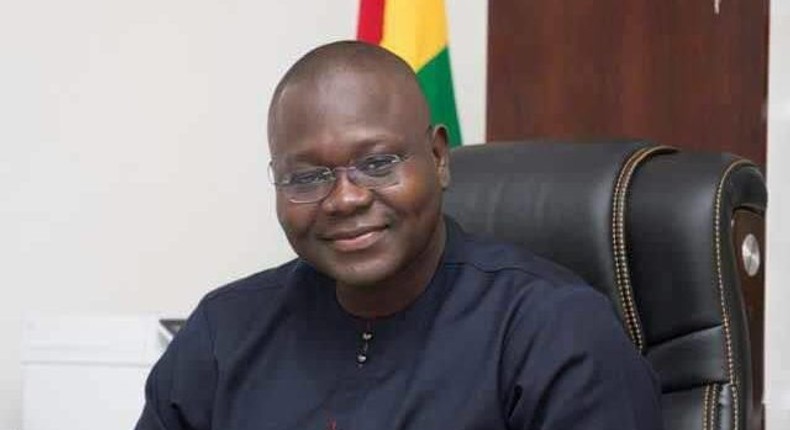 Speaking at a home ownership forum in Accra, Mr. Asenso-Boakye said it was currently estimated that 60 per cent of the country's population would need some form of government assistance to help them to get access to housing, while 35 per cent would not be able to access housing even with government support in terms of subsidy.
Mr Asenso-Boakye said the government would set up a National Housing Authority (NHA) to lead the supply side of the housing market.
He said the NHA would not only serve as a regulator but would also plan, develop and manage housing development in the country.
He said the expectation was that the operations of the NHA would complement the activities of the newly-created National Housing and Mortgage Fund, which was to stimulate the demand side of the housing market to make housing accessible to the low-to-middle income earners.
"Ultimately, the objective for setting up the NHA is to decouple the planning, development and management of housing projects of the ministry from its core mandate of formulating, coordinating and monitoring the implementation of policies.
"Interventions in the past have been piecemeal, resulting in the country struggling with a housing deficit, currently in excess of two million housing units. Sadly, government-led housing projects suffer during the implementation stage, causing them to stall or be abandoned when there is a change in government," he said.
Get our Top Stories delivered to your inbox
Recommended articles
Ordering Wontumi's mining firm to stop work without permit not enough – OccupyGhana
Galamsey queen Aisha Huang doesn't sleep in police cells — Odike
E-levy to be reviewed – Ken Ofori-Atta
16 suspects arrested by the police over Asaman Tamfoe shooting
Police arrest 16 suspects over shooting incident at Asaman Tamfoe
Cease your mining operations in the Tano Forest – Lands Minister orders Chairman Wontumi's company
PURC - We're working closely with ECG to resolve power interruption
4 Challenges Ghanaians are currently dealing with under Akufo-Addo's government
Ghanaian man arrested for vowing to publish nude videos of late brother's wife