LGBTQI rights is a sensitive human rights issue – Akufo-Addo
President Nana Addo Dankwa Akufo-Addo has assured that the country will pass the Human Sexual Rights and Ghanaian Family Values Bill in a form that will be acceptable to Ghanaians.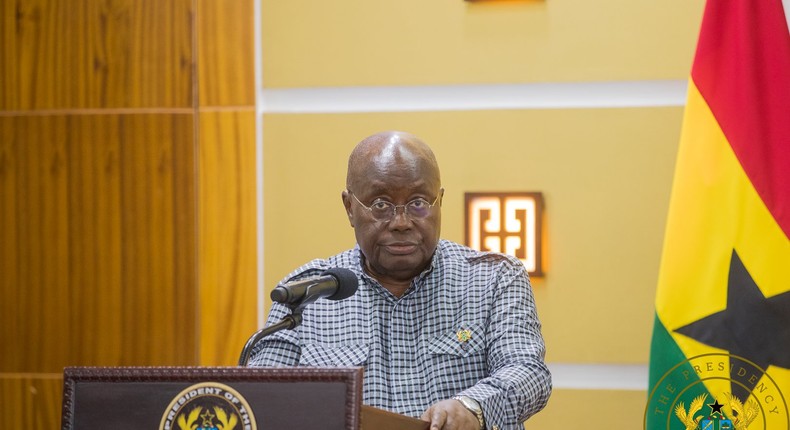 He said the law if passed will meet the aspirations of Ghanaians.
Speaking at a joint press conference with the US Vice President, Kamala Harris in Accra, Nana Akufo-Addo said the LGBTQI rights is a sensitive issue.
"The Bill is going through Parliament, the Attorney General is doing its part regarding the constitutionality or otherwise of its provisions and Parliament is dealing with it. At the end of the process, I will come in, but in the meantime, Parliament is dealing with it. And I know that the Parliament of Ghana will show us what it's done in its past. First of all, it's a sensitive human rights issue, as well as the feelings of our population and will come up with a responsible response to the proposal," President Akufo-Addo stated.
Earlier, the Member of Parliament for Ningo-Prampram, Samuel Nartey George has said that the anti-LGBTQ+ bill which has been with the Constitutional and Legal Affairs Committee of parliament since last year is now ready to be presented to the house for debate.
"When we finished the deliberations, I asked the Attorney General a question if the bill in its current form infringes on the human rights of any Ghanaian, and he was happy with the bill. He was emphatic and stated that absolutely not. He wants me to tell the media that he supports the bill. The bill is expanding the frontiers of our legal jurisprudence. The Committee has finished deliberations, and it's at the behest of the Chairman. So I believe that the final report of the Committee may be laid before the house rises," citinewsroom.com quotes the lawmaker as saying.
Among other things, the Bill proposes jailterm for people who engage in same-sex and persons who promote such activities.
Recommended articles
I'll run a government by the people and for the people – Alan Kyeremanten declares
Man loses case after suing employer for sacking him over 6-hour toilet break
19-year-old lady accuses evil spirit of getting her pregnant, insists she's a virgin
Company develops technology that turns pig's blood into drinkable water
Kwesi Pratt mocks Bawumia for digitising school feeding programme
Woman dies on birthday after eating poisoned chocolates sent by ex-boyfriend's jealous lover
I'm not afraid of prosecution; even Jesus was convicted and killed – Prof. Frimpong Boateng
Nigeria states cut working days in a week to three for government workers
'Wo rush a, wo be ti, tone down on your youthful exuberance' - Prof Gyampo cautions Special Prosecutor