Probe $200m pro-LGBTQI cash – Foh-Amoaning charges government
Moses Foh-Amoaning, the Executive Director for the Coalition for Proper Human Sexual Rights and Family Values has called on government to probe an alleged $200m given to advocates of LGBTQI in the country.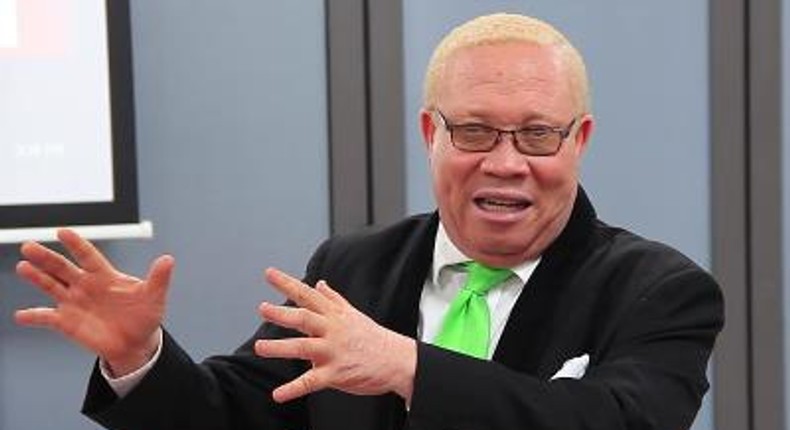 He said they have gathered intelligence that some Western countries are funding individuals to propagate pro-LGBTQI activities in Ghana.
According to the Coalition, the funding forms part of a back door approach by some Western Countries on funding LGBTQI+ activities in Ghana.
"A lot of these things that are going on is part of the cultural imperialist mode, I have talked about the criminalization of polygamy. We say we like it and we are not chasing you and criminalizing it. So why are you trying to force this (LGBTQI) on us?".
"By the way, the amount of money coming into the country you have no idea about, under a program called Central Country Mechanism 200 million dollars have been pumped into Ghana. Out of the amount 30 million is being used to buy condoms and lubricants," he disclosed.
While calling on the national leadership to stand against cultural imperialism, Moses Foh-Amaoning said the excuse by the Ghana AIDS Commission on the cash is untenable if they really want to fight HIV/AIDS in the country.
The coalition is accusing Western countries including the United States, Germany, Canada, Great Britain and the Netherlands of using the backdoor to fund LGBTQI+ activism in certain communities in the country.
The Coalition is pointing to a 200 million dollars Central Country Mechanism funding for the purchase of condoms and lubricants among other activities; should be flagged and investigated.
JOIN OUR PULSE COMMUNITY!
Recommended articles
Suspected land guards allegedly burn newly built police station
Fact-check: Did Napo sign teachers laptop contract?
Ivorian citizenship: Arrest Jomoro MP – Court issues bench warrant
UAE government announces four and half day working week; extends weekend for workers
GOIL reduces fuel prices by 15 pesewas after govt's directive
Govt's E-levy is a ponzi scheme - Sam George
Union of Professional Nurses and Midwives calls for unity among nursing unions for better welfare
Dagbon Overlord lauds National Best Farmer following visit by Agric Minister
Money is not my problem; I'm not NPP mole - Duffuor to critics