We will shut down embassies blackmailing MPs with visa over anti-LGBTQI bill – Muntaka warns
Mubarak Muntaka, the National Democratic Congress (NDC) Member of Parliament for Asawase has served notice that Ghana will retaliate against foreign missions who deny lawmakers visas based on the anti-LGBTQI bill.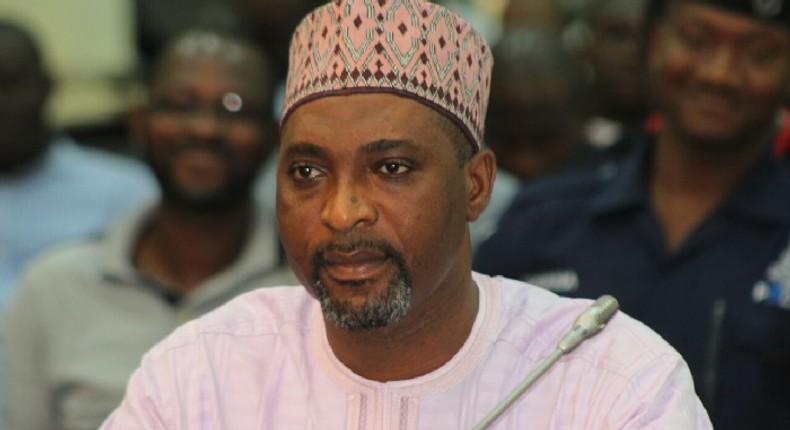 According to the Minority Chief Whip, they will make sure those embassies will be shut down as a retaliatory measure.
This warning comes on the back of allegations that some foreign missions in the country are threatening to deny Members of Parliament with visas on their persistence to pass the anti-LGBTQI bill.
"If we find any embassy that uses this [the passing of the bill] to deny MPs visas, we'll organise a demonstration to close down that embassy," he said.
Muntaka warned that Parliament will not succumb to the pressures of the embassies and will only act in the interest of Ghanaians. "No country can dictate to us. If they dare deny any of our MPs visas based on this, we will also ensure that nobody from their countries gets entry visas to Ghana," he said.
"They can deny us grants based on this, we can't force them not to. But when they say our MPs can't visit their country based on this, we will also ensure that nobody from their country enters our country," he emphasised in an interview on a Kumasi-based radio station.
Dr. Kobina Arthur Kennedy, a leading member of the ruling New Patriotic Party (NPP) alleged that some foreign missions are hounding proponents of the bill with visa denials.
In an article on the bill shared to the media, Dr. Kennedy said letters have been written to some lawmakers by the international community warning them to desist from the bill.
"Some lawmakers, including the bill's sponsor, Sam George have been threatened publicly and privately. Calls have been made to the Speaker, threatening MPs. Some have been denied visas and warned to stay away from this issue. It is sad that this intimidation is coming mainly from the Western diplomatic community", he wrote.
He said some foreign diplomats are threatening to deny visas to Members of Parliament who support the bill.
JOIN OUR PULSE COMMUNITY!
Recommended articles
Lower Manya, Asuogyaman and Yilo Krobo lead HIV infections in the Eastern Region
We'll vote on every decision in Parliament; no more consensus - Minority
Adulteration of petroleum products: 10 BOST workers to be sacked
You are ignorant - Asiedu Nketia tells NPP MP who called for his expulsion from Parliament
You'll spend Christmas without dumsor – GRIDCO assures Kumasi residents
Govt to reduce e-levy from 1.75% to 1.5% - Afenyo Markin
2022 Budget brouhaha: Minority unhappy with First Deputy Speaker
Akufo-Addo leaves Accra for conference of Black Caucus in US
Bench warrant for Madina MP's arrest is unconstitutional - Agalga