Alan Kyeremanten won't be relevant in the 2024 elections – Adom-Otchere
Paul Adom-Otchere, host of Metro TV's 'Good Evening Ghana' programme has said that the 2024 general elections will be fought between John Dramani Mahama and Dr. Mahamudu Bawumia.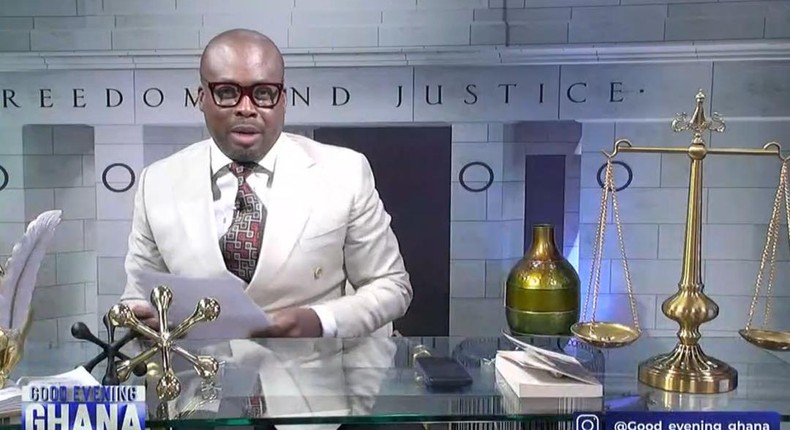 He said Alan Kyeremanten as an independent candidate will not have much of an impact in the elections.
Speaking on Accra based Citi FM, the veteran journalist argued that the former Minister for Trade and Industry will be forgotten in the heat of the campaign.
According to Adom-Otchere, if Dr Mahamudu Bawumia becomes the NPP's flagbearer, the election will become a fierce battle primarily between Bawumia and the National Democratic Congress (NDC) flagbearer, John Dramani Mahama.
"I can tell you that by the time the campaign hits a crescendo, if Dr Mahamudu Bawumia becomes the NPP's candidate, with the kind of campaigning he does, which he's going to do. When the campaign reaches a crescendo, and it's John Dramani Mahama versus Dr. Bawumia, people will even forget that Alan Kyerematen is contesting.
"It's going to be a stiff election, it's going to be brutally fought. And nobody will remember that there's a third candidate. I can assure you of that, but we still need time to see how Alan's campaign will pan out".
Adom-Otchere also expressed his belief that while some Ghanaians, including NPP and NDC youth, may voice support for Alan Kyerematen on social media, they could ultimately opt not to vote for him in the 2024 elections.
"An NPP youth person will feel that voting for Alan means throwing his vote away, so they are more likely to vote for their party. NDC people, on the other hand, are a bit frightened by the break of the 8, they don't want the 8 to happen.
"They certainly want the 8 to be destroyed. They want the NPP out, they want their candidate to win. So NDC youth are not even going to pay attention to potentially vote for Alan. They may support him on social media. They will support him in rhetoric but in terms of casting the ballot, they will vote for John Mahama," he said.
Alan Kyerematen on Monday, September 25, resigned from the New Patriotic Party to contest as an Independent Candidate.
JOIN OUR PULSE COMMUNITY!
Recommended articles
Asanteman SHS, Kumasi Girls, and 5 other Headteachers interdicted in the Ashanti Region
We will strengthen Ghana's extractive industry for economic prosperity -Mahama
GES interdicts two more Headteachers for unofficial sales to new students
"I never said you can use Ghana card to buy a car" - Bawumia Clarifies
24-hour economy policy beneficial to commercial drivers - Drivers Union hail Mahama
Parliament greenlights $150m World Bank funds
Speaker Bagbin suggests 10:00 am limitations to tackle tardiness in Parliament
Police arrest 17-year-old boy for having sex with a cock
ECOWAS and Media Foundation for West Africa sign partnership to enhance media freedom