PPP reintroduces "yeresesamu" mantra
In 2008, when Dr Nduom was the flagbearer for the Convention People's Party he used the same "yeresesamu" slogan, which was also used by the then flagbearer of the NDC Prof Atta Mills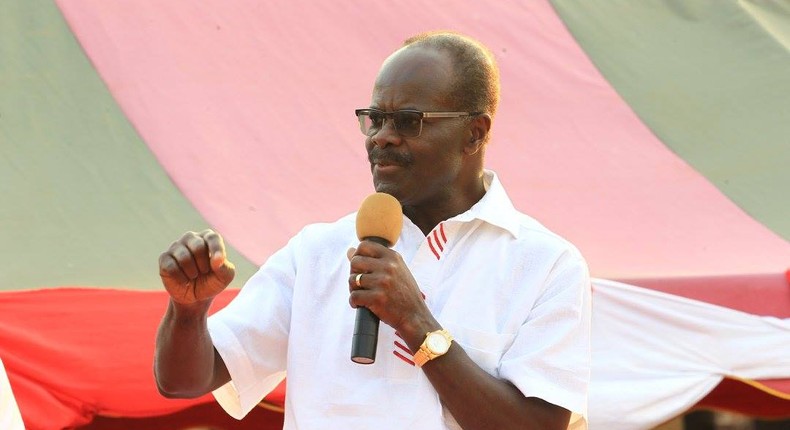 The Progressive People's Party says it has chosen "Yeresesamu" (to wit we are changing) as its campaign slogan.
This was contained in a statement signed by PPP's campaign coordinator Richmond Duke Keelson.
The statement also dared President Mahama and the NDC to use the same slogan during his campaign ahead of the December polls.
"The Progressive People's Party's Presidential Presidential Candidate Dr Papa Kwesi Nduom has reintroduced the "Yeresesamu" slogan and is daring President John Dramani Mahama and the NDC to follow"
In 2008, when Dr Nduom was the flagbearer for the Convention People's Party (CPP) he used the same "yeresesamu" slogan, which was also used by the then flagbearer of the National Democratic Congress Prof Evans Atta-Mills.
Dr Nduom at that time accused the NDC of "stealing" the slogan that helped them win the election from him. The statement, therefore, calls on the NDC to use the slogan again.
The statement also said the Presidential campaign of the party has started.
"The campaign was officially kicked off at the PPP National Convention held on July 16th during which Dr Papa Kwesi Nduom was confirmed as the party's Presidential Candidate.  The campaign has already been to the Volta, Western, Greater Accra and Central Regions to introduce parliamentary candidates to the people."
In the next phase of the campaign, Dr Nduom is expected to visit and campaign in five more regions.
"Dr. Nduom will lead national, regional and constituency executives to the Eastern, Ashanti, Northern regions and back to the Volta and Greater Accra regions between now and August 16th.  Once again, the focus will be to showcase the party's parliamentary candidates."
The statement also indicated that the party will launch its campaign team to help with the agenda of the PPP.
Recommended articles
Asantehene celebrates 1st Akwasidae in 2023
Yagbonwura Tuntumba Boresa I is dead
Jomoro MP, constituents demand justice for West Hills Mall killing
Increase taxes on sugar-sweetening beverages, cigarettes, and alcohol – Govt told
Urge China to support Ghana's debt restructuring – Akufo-Addo to Germany
11 years old N'Adom Darko-Asare wins spelling bee 2023
MTN Ghana to increase data prices effective February 7
18 unrealized pledge by Akufo-Addo, Martin Kpebu recounts
E/R: Troops deployed to calm residents pursuing nomadic herdsmen over murder in Mame Krobo