Declare us the majority in Parliament - Afenyo-Markin to Bagbin
Alexander Afenyo-Markin, the Deputy leader of the New Patriotic Party (NPP) in Parliament has called on the Speaker of Parliament, Alban Bagbin to declare his party the majority.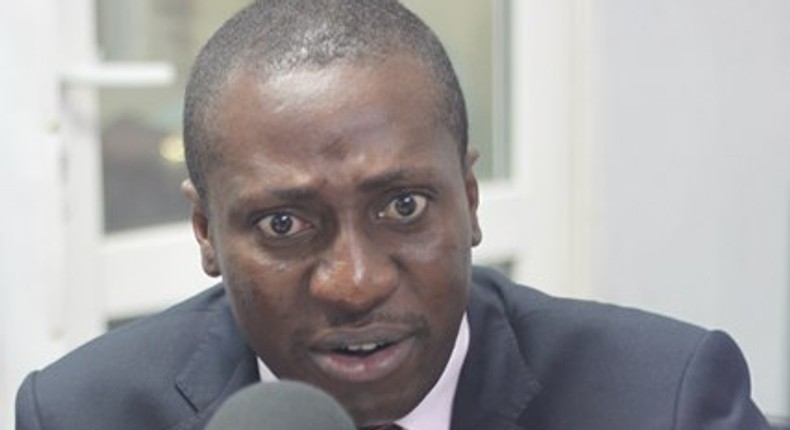 He said per the standing orders of Parliament, the ruling NPP should constitute the majority in the 8th parliament.
The constitution of a majority and a minority side has been a contentious issue between the NPP and the NDC after the December 7 polls.
With both parties having an equal number of MPs, there has been a back and forth on who should be the majority in the house.
Afenyo-Markin, in a paper laid before the Speaker, argued that the NPP side together with the independent member of parliament for Fomena, Andrew Amoako Asiamah who has indicated his willingness to sit with the NPP forms the majority in Ghana's parliament.
"Order that the NPP caucus sits on the right of the aisle forthwith; and order that the composition of the various committees of this House should tilt in favour of the NPP caucus," Afenyo said in his submission.
The NDC and the NPP started this brouhaha during the election of a Speaker on January 7 when the NDC sat at the majority side of the house.
Meanwhile, The MP for Asawase, Mohammed Muntaka Mubarak, has revealed that Fomena MP, Andrews Amoako Asiamah, turned him down when he tried to lobby him to vote for Alban Bagbin as Speaker of Parliament.
Mr. Amoako Asiamah is the only independent candidate in the 8th Parliament, with the New Patriotic Party (NPP) and National Democratic Congress (NDC) both having 137 seats.
There was, therefore, a lot of lobbying from both parties before the election of a Speaker for the 8th Parliament.
JOIN OUR PULSE COMMUNITY!
Recommended articles
79 out of 345 marriages registered at AMA collapsed in 2021
Bagbin has 12 policemen protecting him; withdrawal of soldiers not an issue – Kyei Mensah-Bonsu
I was never offered military protection as the Speaker of Parliament – Mike Ocquaye
I will pay ¢130 million out of the ¢620 million - Ato Essien begs court
Fire Service fined GH¢50,000 for refusing The Fourth Estate information
Withdrawal of soldiers assigned to Bagbin: I've lost respect for the Ghana Armed Forces – MP
SIM card re-registration will help gov't to fight cybercrime in Ghana— NPP man
Double Track system has not been abolished completely — Dep. Education Minister
The key to winning the 2024 elections has left NPP — Owusu Bempah