Finance Minister presents 2019 budget today
The budget is expected to outline the government's plans for the next year, as well as review how it fared in the past 12 months.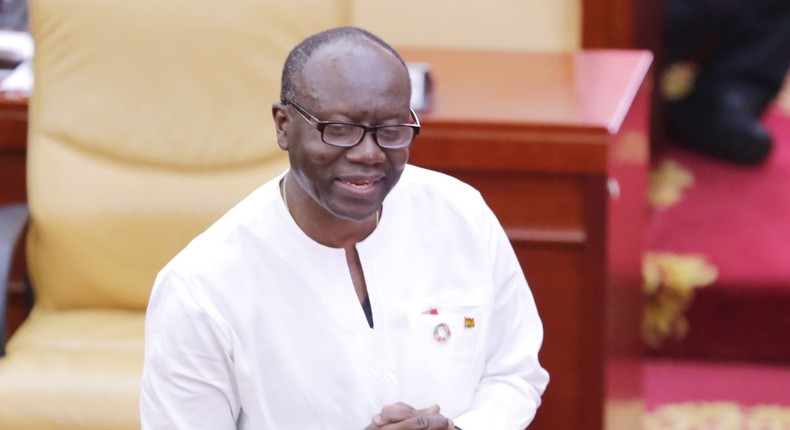 The Finance Minister, Ken Ofori-Atta, will today (Thursday, 15 November 2018) present the
Last year's budget presentation saw very little heckling from the Minority, however, the situation is likely to be the opposite this time around, with many members of the opposition NDC often criticising the government.
President Akufo-Addo, though, believes the 2019 budget will "reflect the hope Ghanaians have in the government and the future of the country".
According to him, although times are hard, a change in fortunes for the country is imminent.
The key matters the budget is expected to address are the rising prices of fuel, taxation, the cedi's depreciation against the US dollar and electricity tariffs among others.
Meanwhile, the Minority has predicted doom, insisting Ghanaians must be prepared to see a budget full of hopelessness.
Minority Spokesperson on Finance, Cassiel Ato Forson, said the Nana Addo government has shown in its previous budgets that it has nothing good to offer Ghanaians.
According to him, while President Akufo-Addo is trying to push a 'Ghana beyond aid' agenda, the 2019 budget is more likely to present a 'Ghana beyond hell'.
"We say Ghana beyond hell because in the year 2017, the budget was named 'asempa' budget, meaning good news. But at the end, what did we see? We saw 'asembone' budget meaning bad news. In the year 2018, the budget was named 'adwuma' budget, meaning we were going to expect more employment, but what are we witnessing now?" Mr. Forson said during a pre-budget round-table discussion organized by the Minority.
"We are witnessing job losses, layoffs and no jobs. President Akufo-Addo announced that the 2019 budget will be full of hope. But judging from the outcome of the 2017 and 2018 budget and economic policy statement, what should we expect in the 2019 budget? Hopelessness," the Member of Parliament (MP) for the Ajumako-Enyan-Essiam Constituency added.
The 2019 budget presentation will be the third since the Akufo-Addo administration assumed office.
Get our Top Stories delivered to your inbox
Recommended articles
9-day groom market where women go to buy bachelors
KKD's comments on Ken Ofori-Atta was misplaced – Adom-Otchere
Ghana's economy has collapsed due to Akufo-Addo's historic poor leadership – Sulemana
Where are the missing 500 missing excavators? — NDC's Prince Henry asks gov't
Ken Ofori-Atta must be arrested for the current economic mess – Arise Ghana
I have abiding faith in God to turn the fortunes of Ghana around — Nana Addo
KKD's comments on Ken Ofori-Atta were borne out of envy, jealousy – Adom-Otchere
Ethiopian Airlines flight misses landing as pilots fall asleep
EOCO denies Nigerian 'sakawa kingpin' Sunny Awamini on Interpol list bail