Ghanaians dare Vormawor to produce alleged $1M bribery tape
In a gripping twist of events, Ghanaians are daring Oliver Barker-Vormawor, the steadfast leader behind the #FixTheCountry Movement, to unveil the elusive tape recording that is rumored to hold a shocking revelation.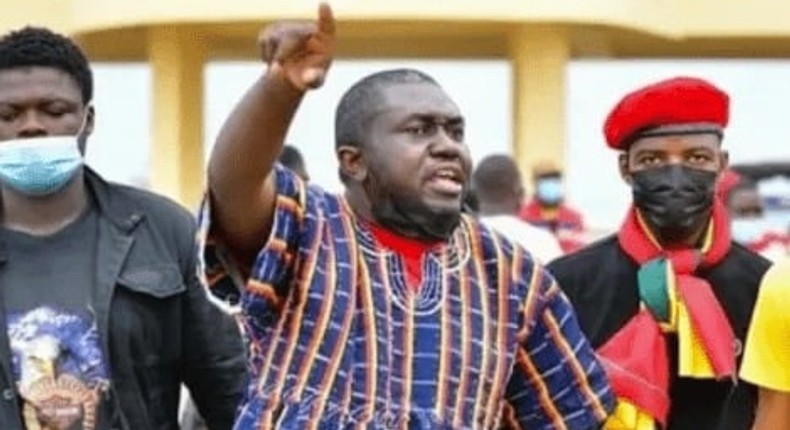 Allegations of a jaw-dropping $1,000,000 bribe offered to Vormawor by high-ranking government officials have sent shockwaves throughout the nation.
It all began when Barker-Vormawor, in a courageous act of transparency, revealed in a media interview the astounding offer made to him by the Minister for National Security and other government figures.
Their proposal: cease his relentless activism for the betterment of Ghana in exchange for a staggering sum. However, Barker-Vormawor stood his ground, vehemently rejecting the offer, vowing to protect Ghana's democracy at any cost.
The Ministry of National Security was quick to respond, categorically denying these claims. They labeled the allegations as "false, unfounded, and a calculated attempt to hoodwink Ghanaians." While they acknowledged engaging with the Fix the Country Movement in 2021 to address their concerns, they insisted no monetary offers or appointments were made to sway the group.
Unfazed by the ministry's rebuttal, Barker-Vormawor boldly announced his possession of a tape recording, an alleged record of a secretive meeting with the Minister of National Security, dating back to even before the first FixTheCountry protest in 2021. This contradicted his previous account of the meeting involving the leadership of Fix the Country, the Minister for National Security, the Minister for Finance, and a top Military General.
However, skepticism arose within the nation, with some questioning the timing and authenticity of the tape.
Akoetey, a Sustainability, Climate, and Social Innovation Advisor, challenged Barker-Vormawor's integrity, raising questions about why he waited two years to reveal the existence of the tape. She queried whether a truly value-driven person would delay such a significant revelation.
The controversy has spilled onto social media platforms, where Ghanaians are demanding answers. They are challenging Barker-Vormawor to provide concrete details of the alleged meeting and, most importantly, to produce the elusive tape.
As the nation waits with bated breath, the tantalizing mystery surrounding this alleged $1 million bribery tape continues to captivate Ghana, its democracy hanging in the balance.
See comments of some Ghanaians under Mr. Barker-Vormawor's post;
JOIN OUR PULSE COMMUNITY!
Recommended articles
STYPI: Dampare, POMAB welcome pupils of Joyhil International school to police headquarters
NPP Parliamentary Primaries: Results so far
Eugene Arhin, Okoe Boye wins, Nii Lante Bannerman, Fuseini Issah, Afia Akoto loses
Sammi Awuku, Nana Ama Darkua, Akosua Manu elected NPP PC, Mark Okraku-Mante defeated
COP28: AFRIWOCC, UNDP partner to sponsor young Africans to the UN climate conference in Dubai
U/E: Farmers weep as bags of rice left to waste at Builsa
Prof. Kobby Mensah expresses fatigue in NPP with too many elections in a short period
Self-service check-in at Kotoka International Airport begins
NPP Primaries: Delegates raise alarm over alleged foreign voters