Govt's E-levy is a ponzi scheme - Sam George
The Member of Parliament for Ningo-Prampram, Sam George has described the government's introduction of the E-levy as a ponzi scheme and called on Ghanaians to reject it.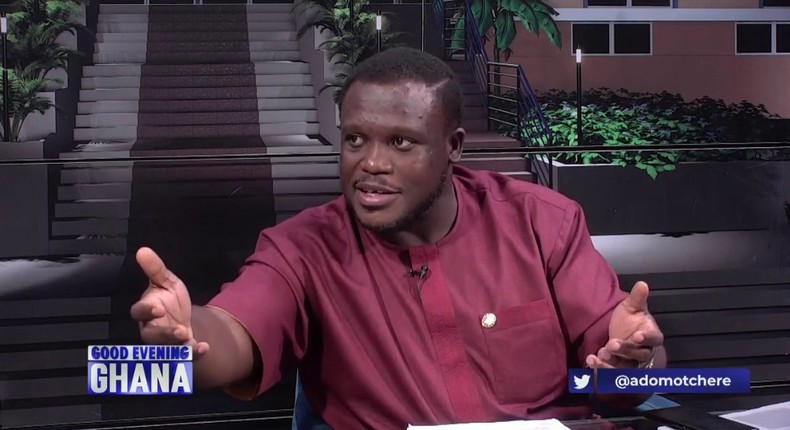 His reactions come after Ghanaians became stranded following the strike action by commercial public transport operators across the country.
Members of the Ghana Private Road Transport Union have started nationwide strike action on Monday, December 6, 2021.
The drivers acted in compliance with a national directive over the cost of fuel.
Ken Ofori-Atta presenting the 2022 budget statement announced that the government intends to introduce an electronic transaction levy (E-levy).
He said this was to "widen the tax net and rope in the informal sector".
The proposed levy, which will come into effect on February 1, 2022, is a charge of 1.75% of the value of electronic transactions. It covers mobile money payments, bank transfers, merchant payments, and inward remittances and the originator of the transactions will bear the charge except for inward remittances, which will be borne by the recipient. There is an exemption for transactions up to GH¢100 ($16) per day.
The tax has since been met with mixed reactions, with Ghanaians kicking against it and stressing that it will only place an extra burden on their finances.
The minority in parliament has also announced that it will not support approval for the proposal.
Sam George commenting on the strike action by the drivers stated that the E-levy proposal will only enrich an entity with over $40 million.
He also questioned the relevance of the fuel price stabilisation levy Ghanaians have been paying.
In a Twitter post, he said "And they are planning to loot $40 million in a so-called e-levy service charge. Whatever happened to the fuel price stabilization levy we have been paying?"
"We may joke and say e-walking, but that tax is a ponzi scheme we MUST oppose as a people."
JOIN OUR PULSE COMMUNITY!
Recommended articles
I will pay ¢130 million out of the ¢620 million - Ato Essien begs court
Fire Service fined GH¢50,000 for refusing The Fourth Estate information
Withdrawal of soldiers assigned to Bagbin: I've lost respect for the Ghana Armed Forces – MP
SIM card re-registration will help gov't to fight cybercrime in Ghana— NPP man
Double Track system has not been abolished completely — Dep. Education Minister
The key to winning the 2024 elections has left NPP — Owusu Bempah
Police rescue baby onboard snatched car; on hunt for gunmen
Fire kills family of seven in Budumburam
Withdrawal of Bagbin's military protection unconstitutional – Minority