I will not allow the government to frustrate parliament - Bagbin
The Speaker of Parliament, Alban Bagbin has vowed that he will not "allow the government to obstruct or frustrate parliament in its lawful duty."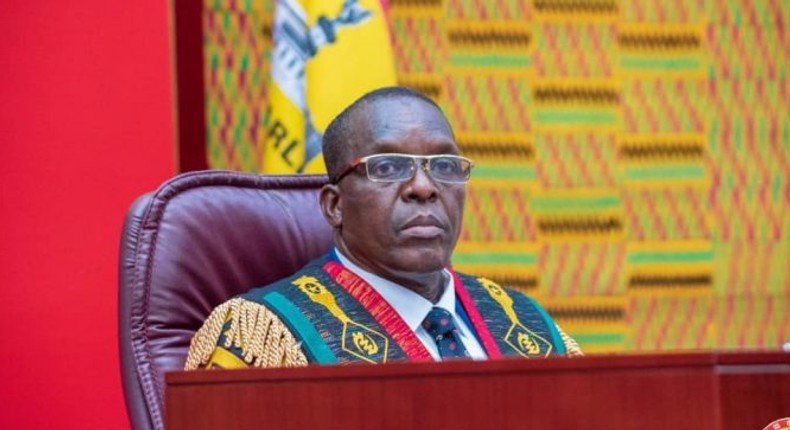 This comes after Parliament rejected the 2022 budget statement and economic policy of the government.
On Friday, November 26, 2021, Alban Bagbin was forced to suspend sitting for five minutes after the Majority side walked out in protest to the presence of the General Secretary of the National Democratic Congress (NDC), Johnson Asiedu Nketia.
The Majority side insisted that Nketia, who was seated in the public gallery of the chamber, should be walked out of the house in the same manner that the Speaker asked the Marshall to walk out certain non-MPs of the House.
The Minority side fought back and said Asiedu Nketia was not going anywhere.
The standoff degenerated into chaos on the floor of the house and the Majority side then staged a walkout.
The lopsided house later reconvened for the business of the house to continue.
The budget was then rejected.
Pulse Ghana
Members on the majority caucus argued that the action of the minority and the Speaker of Parliament breached provisions of the constitution and standing orders of the House, hence the motion for the approval of the House still holds.
But Alban Bagbin said "As the Speaker, I will do all I can, not to allow the government to obstruct or frustrate parliament in its lawful duty. That is a pledge to the people of Ghana, and there is a reason why the good people of Ghana elected this parliament. It is a hung parliament of 137-137, the independent who decided to do business with one side of the majority, there is no majority party in this House. This is a new beginning, where for the first time, a majority has walked out from its own business."
JOIN OUR PULSE COMMUNITY!
Recommended articles
Bagbin has 12 policemen protecting him; withdrawal of soldiers not an issue – Kyei Mensah-Bonsu
I was never offered military protection as the Speaker of Parliament – Mike Ocquaye
I will pay ¢130 million out of the ¢620 million - Ato Essien begs court
Fire Service fined GH¢50,000 for refusing The Fourth Estate information
Withdrawal of soldiers assigned to Bagbin: I've lost respect for the Ghana Armed Forces – MP
SIM card re-registration will help gov't to fight cybercrime in Ghana— NPP man
Double Track system has not been abolished completely — Dep. Education Minister
The key to winning the 2024 elections has left NPP — Owusu Bempah
Police rescue baby onboard snatched car; on hunt for gunmen