I'll prioritize industrialization as President of Ghana - Alan Kyeremanten
Alan Kyeremanten, a flagbearer hopeful of the New Patriotic Party (NPP) has disclosed he will make Ghana an industrial hub should he win the 2024 general elections.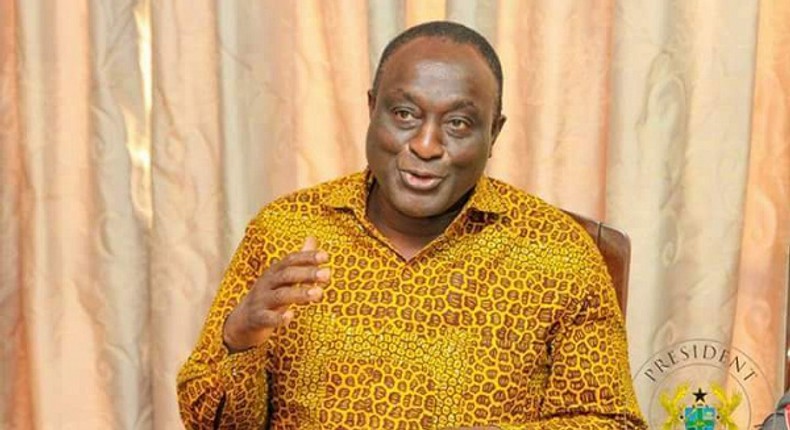 He said he will focus on developing the technical skills of the youth.
He said Ghana would have been making about US$50 billion annually if his industrialisation and skills training ideas had been implemented about 22 years ago.
He said if cocoa would have changed Ghana's economy, that would have happened many years ago. He emphasised the need to focus on other areas of economic development to complement cocoa production.
The former trade minister met with the chiefs and traders in Dambai in the Oti Region to seek their prayer and support for his presidential bid. He said that about 22 years ago, he suggested to the government to invest in palm oil production but it was rejected.
"The people of Krachi East can boast of a well-functioning yam processing factory at Ado Nkwanta within the Krachi East Municipality. This is a clear indication that the NPP government cares for the people of the Oti Region.
"The NPP government has introduced free senior high school, which has helped many parents. These are the reasons why Ghanaians need to allow the NPP government to continue to stay in power," he said during his campaign in last February.
During a tour of the Dambai market, Kyerematen commented that the market is one of the well-patronised markets in the region. It is patronised by traders from different parts of the country.
He said Malaysia makes over US$20 billion annually from palm oil production and Bangladesh makes about US$30 billion from dress making. Kyerematen pledged that if he is voted as the next president of Ghana, he will invest in the mass production of palm oil, African wear, cassava and salt to change the economic fortunes of the country.
Recommended articles
NDC reasserts its position on the need for Akufo Addo to downsize gov't
Six perish in gory Akuse accident
Mahama expresses disappointment in minority for approving ministers
Eschew bitterness and support the new leadership - Gyampo slams NDC MP's
Justices George Koomson and Ernest Gaewu approved by parliament as Supreme Court judges
KT Hammond, Bryan and other new ministers approved by parliament (How MPs voted)
NDC MPs reject two justices nominated to the Supreme Court
Parliament suspends sitting over disagreements on how to vote for Supreme Court and Ministerial nominees
There are areas in Ashaiman Police can't go and arrest criminals — Ghana Armed Forces