I'm resigning from NPP to contest as an independent candidate – Alan Kyeremanten
Alan Kyeremanten, a former Minister of Trade and Industry has announced his immediate resignation from the governing New Patriotic Party (NPP).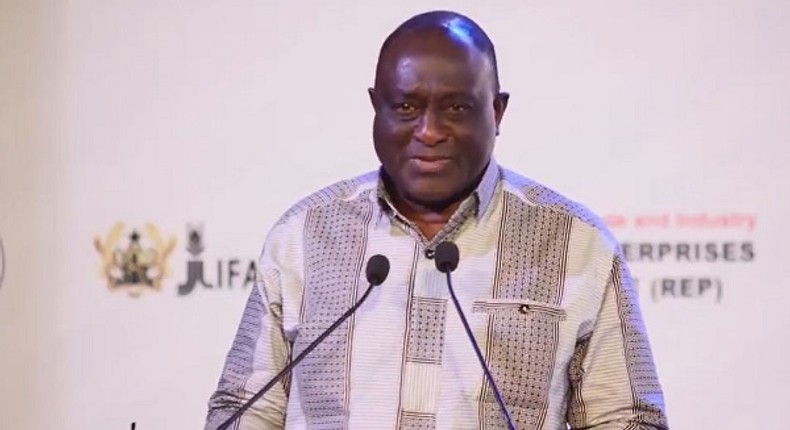 He said the party did not treat him fairly in the recent super delegates congress.
Speaking in a press conference in Accra, the former flagbearer aspirant said he would contest the 2024 general elections as an independent candidate.
"Under the circumstances and given the context provided, I wish to use this platform to announce that I am honourably resigning with immediate effect from the New Patriotic Party to contest for the high office of the President of the Republic of Ghana in the 2024 General Elections, as an Independent Presidential Candidate."
Kyeremateng emphasized his commitment to addressing the pressing issues facing the country, including economic development, job creation, and social welfare. He stated that his decision to run as an independent candidate was driven by his belief that this approach would enable him to better serve the interests of the Ghanaian people.
His candidacy as an independent presents a unique challenge to the established political order in Ghana, with the potential to reshape the political landscape.
Mr. Alan Kyeremanten announced his withdrawal from the second round of the presidential race on Tuesday, September 5, citing electoral irregularities, unfair treatment and bias during the super delegates' conference where he shockingly emerged third.
JOIN OUR PULSE COMMUNITY!
Recommended articles
COP28: AFRIWOCC, UNDP partner to sponsor young Africans to the UN climate conference in Dubai
U/E: Farmers weep as bags of rice left to waste at Builsa
Prof. Kobby Mensah expresses fatigue in NPP with too many elections in a short period
Self-service check-in at Kotoka International Airport begins
NPP Primaries: Delegates raise alarm over alleged foreign voters
Late Akoto Ampaw to be laid in state on December 15
Charity Akortia, 57, adjudged 2023 National Best Farmer Award
NPP to elect parliamentary aspirants in orphan constituencies today
Financial Analyst Sydney Casely-Hayford dead