Kwesi Botchwey will be Mahama's Vice Presidential candidate - Sammy Awuku reveals
The National Organizer of the ruling New Patriotic Party (NPP), Sammy Awuku has disclosed that Professor Kwesi Botchwey will be the running mate of John Mahama ahead of the 2020 general elections.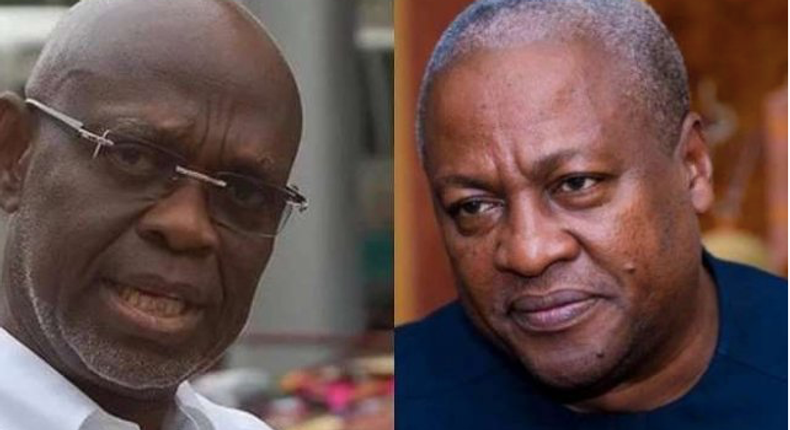 Sammy Awuku said from all indications, it is very likely the former president will choose the economics professor to partner him.
Speaking in a panel discussion on Peace FM morning show 'Kokrokoo' Sammy Awuku, the National Organiser of the New Patriotic Party (NPP) said "it's going to be Professor Kwesi Botchwey."
Professor Kwesi Botchwey is Ghana's longest-serving Finance Minister is tipped by many to become the running mate to former President John Dramani Mahama for Election 2020.
Reports that five persons have been already selected emerged a few days ago but the NDC debunked it saying "the general public is therefore advised to ignore any such frivolous and fictitious letter, which is clearly a creation of some unscrupulous persons, who want to divert attention from serious burning national issues,"
Recommended articles
Church of England launches project to stop referring to God as 'He', 'Him' and 'Our Father'
Ken Ofori-Atta should be chased out of office by the military – Yaw Tano
Enchi constituency: 14 persons arrested in connection with disturbances at NPP elections
University of Ghana converts plastic waste to petrol, diesel and gas
Police pushed cannabis into his throat in our absence - Shadrach's sister alleges
Ablakwa vs Kusi Boateng: NDC condemns judicial abuse and despicable efforts to gag MPs
Meet Alphonsus Adu-Bredu an NSMQ alumnus developing wild robots
You are not a preacher, you are a witchdoctor – Prophet Oduro slams Kyiri Abosom
GH₵50m worth of cannabis destroyed by NACOC