EC's decision to compile new voters' register makes a lot of sense – Nana Addo
President Nana Addo Dankwa Akufo-Addo has said it's prudent for the Electoral Commission (EC) to compile a new voters' register ahead of the 2020 general elections.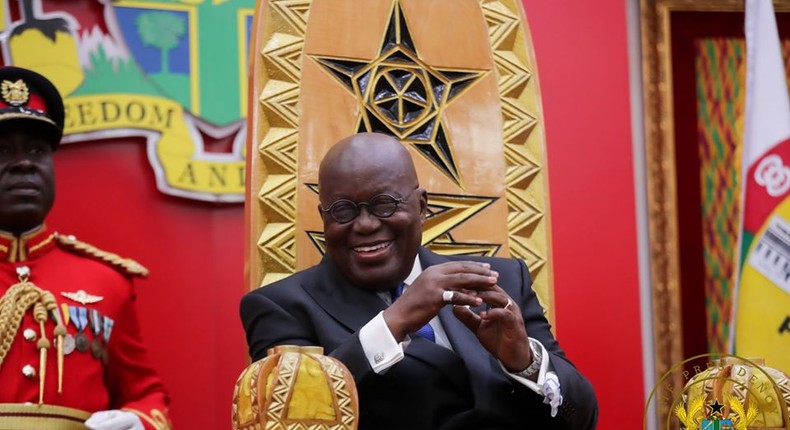 He said it makes a lot of sense for the EC to compile a new register.
Speaking with the Ghanaian community in Oslo, Norway, Nana Addo said the EC should be allowed to do its work mandated by the constitution.
"We are getting ourselves ready for December 7. The Electoral Commission is going to compile a new register. It appears there is now an eight-year cycle for the EC to compile a register. They did so in 2012 and 2004. So with these last three including this one are all in the eight-year cycle. I think it makes a lot of sense. The national census itself is done on a ten-year basis.
"So it makes sense that we keep up the EC to admit new people, take out all those who have died, etc. Their intention is to begin in April. We want everybody in Ghana who can vote to register. It's important that we all exercise our civic duty to go and vote in December and choose the government that we want," he said.
The EC said it will begin compiling the new voters' register for the December 2020 elections in April.
The commission said it hopes to end the exercise by the end of May for the 2020 parliamentary and presidential election.
The EC asked Parliament to approve GH¢444,846,663 for the compilation of a new voters register which it believes will be more credible and efficient than the existing one.
The Director of Electoral Services, Dr. Serebour Quaicoe said: "We want to start by mid-April and by the end of May we would have finished."
In an interview on Accra-based Starr FM, he said the budget for the exercise has been approved but the EC is yet to receive the funds.
The commission said there is a need to replace outmoded biometric machines.
The EC said it has decided to go ahead with plans to compile new voters register after a meeting with IPAC which the National Democratic Congress (NDC) suggested it would be expensive to compile.
However, the opposition National Democratic Congress (NDC) said there were no consultations with the EC to compile a 2020 voters' register.
The party reiterated its opposition to the EC's move to compile new biometric voters register and said it is illogical.
JOIN OUR PULSE COMMUNITY!
Recommended articles
We are still on target to vaccinate 20m Ghanaians by the end of 2021 – GHS
Stop being irresponsible and accept defeat for your defective budget – Minority to NPP MPs
Check out the champions of the NSMQ from 1994 to 2021
Citi TV gives NSMQ 2021 star Francisca Lamini GH¢5,000
I will not allow the government to frustrate parliament - Bagbin
2022 budget: Asiedu Nketia was too powerful for NPP MPs - Pelpuo
2022 'Agyenkwa' budget will take Ghana on the path of job creation – Koduah Frimpong
Police officer arrested for sexually harassing woman in a car
Sammy Gyamfi congratulates Parliament for rejecting 2022 'killer' budget