NDC has no one to match Dr. Bawumia – NPP man
The Public Relations Officer (PRO) of the Youth Employment Agency (YEA), Awal Mohammed has said Vice President Dr. Mahamudu Bawumia was really a problem to the National Democratic Congress (NDC) to handle in the 2016 election hence the party must find someone to match him in relation to economic analysis ahead of the 2020 elections.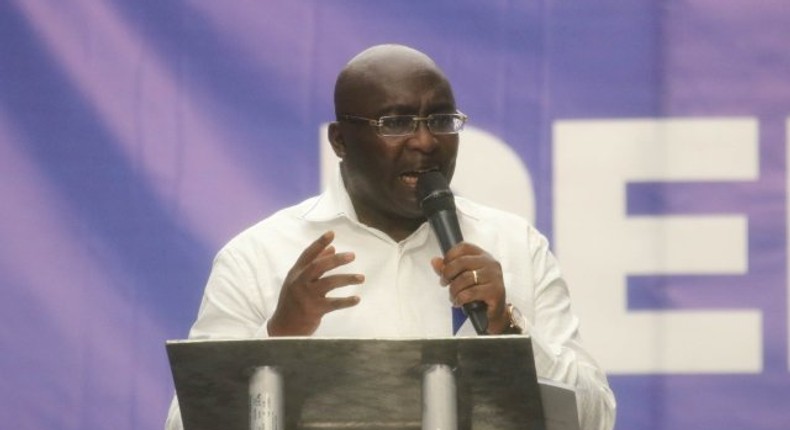 According to him, Dr. Bawumia was the Achilles' heel of the NDC with his proficient presentation in economic matters.
"What the Vice President is doing is to explain issues. Obviously, we know who is doing entertainment in this country. We are waiting for your [NDC] Vice President who will be running with your candidate. Nobody in NDC can match up to the prowess of Dr. Bawumia," Awal Mohammed said on Kingdom TV.
He emphasized that, "the 2020 presidential and parliamentary elections are going to be determined by facts and that the NPP stands tall when it comes to achievements notwithstanding the fact that they have been in government less than three years as against NDC's eight years of Mills-Mahama administration."
He stressed that the NDC is struggling to get a person within the party to counter the economic analysis of the Vice President.
He, therefore, asked the NDC to desist from propaganda and wake up to the reality and present their running mate for the next general election.
JOIN OUR PULSE COMMUNITY!
Recommended articles
UDS marks International Day for persons with disabilities
2021 best farmer gets two-bedroom apartment and GH¢600,000
Nana Addo honoured as he receives first-ever "International Nation Builders Award"
Overall Best Farmer for Accra Metropolitan Assembly gets bicycle and sprayer
It's a great time to invest in Ghana and the safest country in West Africa – Nana Addo
Police to inspect COVID-19 vaccination cards of trotro drivers from January 2022
Minority caucus in parliament issues statement to overrule Haruna Iddrisu's 1% E-Levy comment
Commuters to be stranded as Private Transport Operators begin sit-down strike on Monday
Roche and Ghana Ministry of Health partner to open new cancer centre at Ho Teaching Hospital