We'll sue Yaw Buabeng Asamoah over Mahama's Airbus allegations - NDC
The National Democratic Congress (NDC) has indicated that they will sue the Communication Director of the New Patriotic Party (NPP), Yaw Boabeng Asamoah for tainting John Mahama in the Airbus scandal.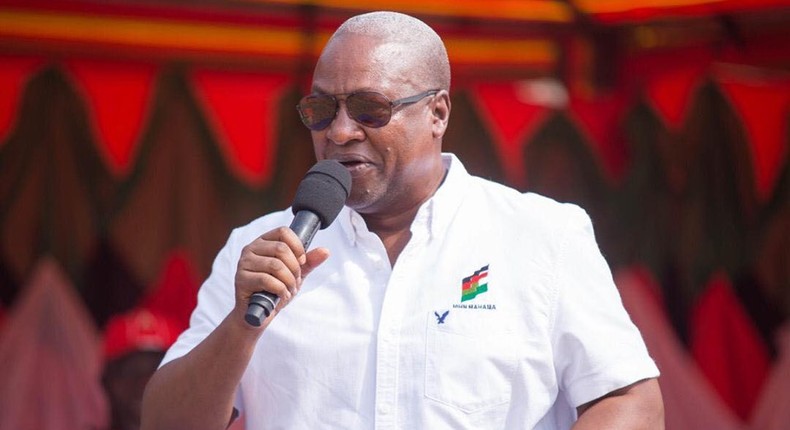 The party said the press conference held by Yaw Buabeng Asamoah yesterday was used to made serious allegations against the ex-President.
This was disclosed by the National Communications Director of the NDC, Sammy Gyamfi.
Speaking on Asempa FM's Ekosii Sen programme, he said linking former President John Mahama to the Airbus bribery allegation is 'reckless and irresponsible' on the part of Yaw Buaben Asamoa.
Sammy Gyamfi stated that the Crown Court in its wisdom did not cite any names because natural justice requires them to give the accused person a hearing before citing their names.
He also explained that the ruling did not state that the workers of Airbus have admitted to committing bribery but rather the company has admitted of not putting in place measures to avoid bribery and corruption.
The New Patriotic Party (NPP) said all fingers allegedly points to John Mahama who was president at the time Airbus deal was struck.
They then branded in him as the "Government Official 1" mentioned in a bribery allegation involving the European aviation giant, Airbus.
At a news conference in Accra February 3, 2020, Communication Director of the party, Yaw Buabeng Asamoa asked the former president to officially respond to the court documents.
"In the face of these facts, it is very necessary for president Mahama to come out and be heard publicly," Mr. Buabeng Asamoah said.
"He cannot continue to hide behind his party members including a former attorney general. Of course, we are all aware that he hates answering questions on corruption but he must answer because at this moment all fingers point to him and one of his brothers"
"He was the President at the time and presided over this deal so he has to come out and tell Ghanaians if he was involved or not".
JOIN OUR PULSE COMMUNITY!
Recommended articles
UDS marks International Day for persons with disabilities
2021 best farmer gets two-bedroom apartment and GH¢600,000
Nana Addo honoured as he receives first-ever "International Nation Builders Award"
Overall Best Farmer for Accra Metropolitan Assembly gets bicycle and sprayer
It's a great time to invest in Ghana and the safest country in West Africa – Nana Addo
Police to inspect COVID-19 vaccination cards of trotro drivers from January 2022
Minority caucus in parliament issues statement to overrule Haruna Iddrisu's 1% E-Levy comment
Commuters to be stranded as Private Transport Operators begin sit-down strike on Monday
Roche and Ghana Ministry of Health partner to open new cancer centre at Ho Teaching Hospital