Parents have a "baffling" way of showing love
"Let's rethink culture, let's rethink the way in which we live, let's rethink the way in which we consider the choices that we make on a daily basis on all that we do."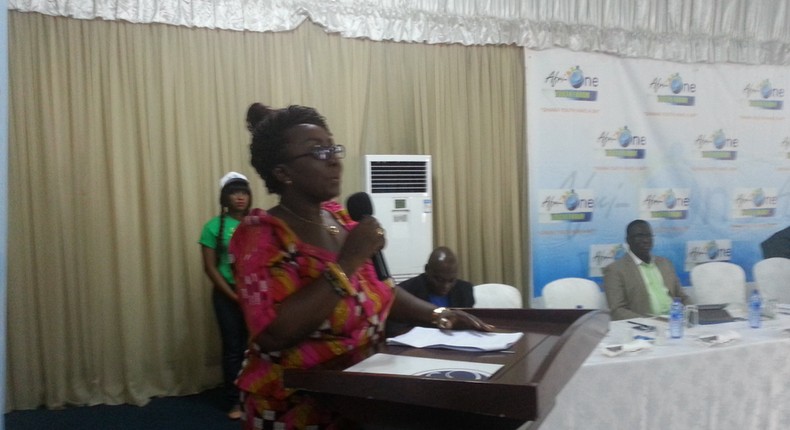 Parents have a "baffling" way of showing love to their children, Deputy Minister for Tourism, Dzifa Gomashie says.
She was speaking at the Afri-One Youth Forum in Accra on Thursday, 18 February, an event that brought together young people, politicians, church leaders, health professionals, and young entrepreneurs to discuss issues that affect Ghana's young people, and the solutions to those issues.
Gomashie used her own experience growing up to call on Ghanaian parents to rethink their roles in raising today's youth.
She revealed that her mother used to beat her, she said it wasn't out of hate, but her mother's way of trying to raise her.
"I'm not asking anybody to beat their children like my mother beat me. I'm saying don't spare the rod to spoil the child. The ways in which we show love to our children these days are baffling."
She was concerned about parents not ensuring children were safe in cars, she often saw children sitting up front in a car, on a driver's lap or being allowed to be stand up in the car.
"Let's take a second look at the ways in which we show our children love, showing your child love by feeding them with eight cubes of sugar in a can everyday is ensuring that child ends up with diabetes or all other things I don't dare to mention.
Organised by a group of Nigerian and Ghanaian youth leaders, the Afri-One Youth Forum aims to "galvanize African youth to action," lead organiser Chineyenwa Okoro Onu told the audience.
The group wanted to address the "diverse economic issues facing women and youth across Africa and provide realistic and sustainable solutions."
Okoro Onu outlined issues young people in Ghana were facing, from education, to teen pregnancy, to poor sanitation.
The group had visited areas in Ghana where parents struggled to pay the 75 cedi to keep their child in school, and was inspired to find solutions.
Afri-One's mission is to "inspire, connect and empower women and youth" and to give them a platform to discuss their problems, interact with each other and find solutions, Okoro Onu said.
Recommended articles
We can work together to achieve our goal - Ato Forson
NDC reasserts its position on the need for Akufo Addo to downsize gov't
Six perish in gory Akuse accident
Mahama expresses disappointment in minority for approving ministers
Eschew bitterness and support the new leadership - Gyampo slams NDC MP's
Justices George Koomson and Ernest Gaewu approved by parliament as Supreme Court judges
KT Hammond, Bryan and other new ministers approved by parliament (How MPs voted)
NDC MPs reject two justices nominated to the Supreme Court
Parliament suspends sitting over disagreements on how to vote for Supreme Court and Ministerial nominees