England midfielder attacked by armed robbers in his house
Tom Cleverley and his family were threatened with baseball bats by the robbers who gained entrance to their Manchester mansion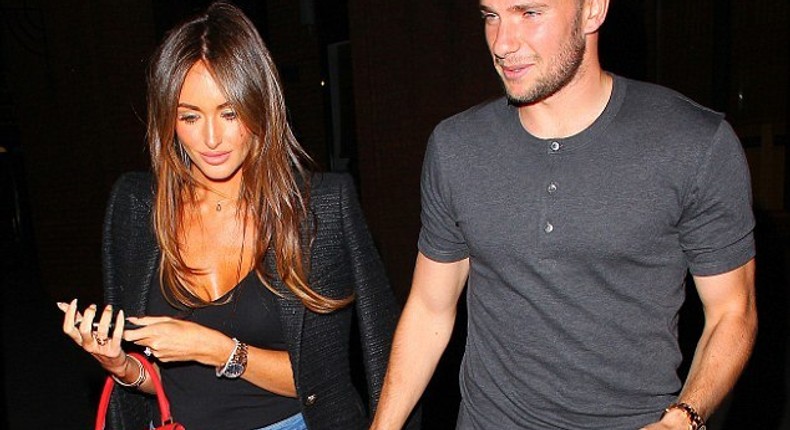 Former Manchester United midfielder Tom Cleverly was robbed at his house on Friday, October 2.
According to a report by the , the midfielder who now plays for Everton was threatened with baseball bats by the robbers who gained entrance to their Manchester mansion.
Cleverley was with his young family-his wife and their two-year-old daughter- when the robbery incident happened.
Jewellery and handbacks of Cleverley's wife Georgina Dorsett were stolen as well as two £50,000 Range Rovers.
A £15,000 Carter bracelet, a £10,000 Hermes Birkin handbag and an Audemars Piguet watch valued at £50,000 and the two cars were stolen.
The midfielder fortunately was unhurt after the robbery though his wife was very well 'shaken' after the  robbers threatened them with baseball bats.
"Tom and Georgina weren't physically hurt but it was a horrific ordeal for them – especially as their little girl was with them. The only thing in their minds was protecting her," the UK Sun sources revealed.
The Greater Manchester Police told the newspaper that they are investigating the raid.
"Officers attended and discovered a man, a woman and an infant who had been the victims of an aggravated burglary," a spokesman for the Greater Manchester United police is quoted to say by Daily Mail.
"None of the victims were injured. An investigation was subsequently launched and is on-going."
More from category
Kendrick Lamar spotted 'passionately' playing FIFA with kids in Ghana

Chelsea should forget Lewandowski and focus on Lukaku

Arsenal behaving like the NPP by giving high hopes – Sam George
Recommended articles
Kendrick Lamar spotted 'passionately' playing FIFA with kids in Ghana
Chelsea should forget Lewandowski and focus on Lukaku
Arsenal behaving like the NPP by giving high hopes – Sam George
Thief who was fed, clothed apologises to Referee Somo for stealing his phone
Why Bundesliga player of the season Nkunku would flop at Manchester United
How Arsenal can still qualify for the Champions League
Unknown sickness hits Hearts of Oak camp; several players hospitalised
'I've always admired you' – Essien pays tribute to retiring Mark Noble
5 types of people you only see in betting shops