Nigerian Air Force (NAF) commences airlift of electoral materials across the country for the conduct of the 2019 general elections.
The sensitive and non-sensitive materials will be delivered to INEC, CBN officials waiting at various state airports.
Nigeria will elect a new leader in Saturday's presidential poll.
The Nigerian Air Force (NAF) has commenced the airlift of electoral materials for the Independent National Electoral Commission (INEC) across the country for the conduct of the 2019 general elections.
Ibikunle Daramola, Air Force spokesperson in a statement said the airlift exercise includes day and night missions, during which both sensitive and non-sensitive electoral materials were conveyed in batches, with NAF C-130 Hercules aircraft from the Nnamdi Azikwe International Airport, Abuja to various airports across the country.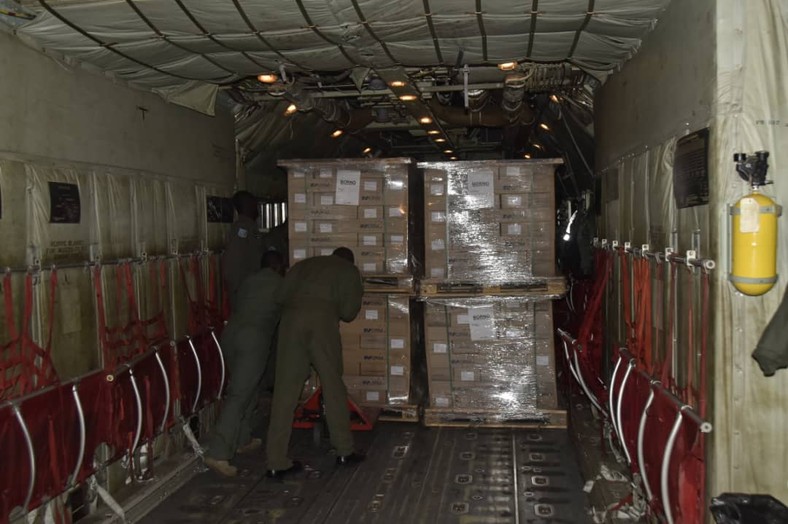 According to the statement, the materials were duly delivered by the C-130H aircraft crew to teams of INEC and Central Bank of Nigeria (CBN) officials together with security personnel waiting at the various airports.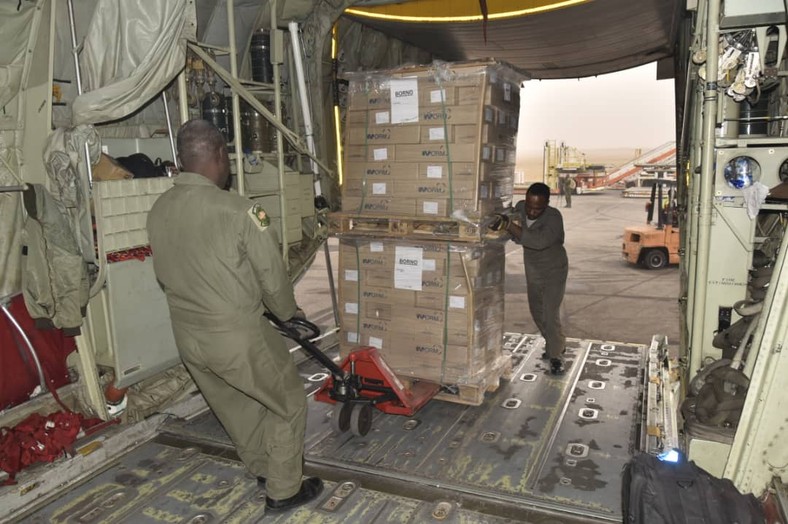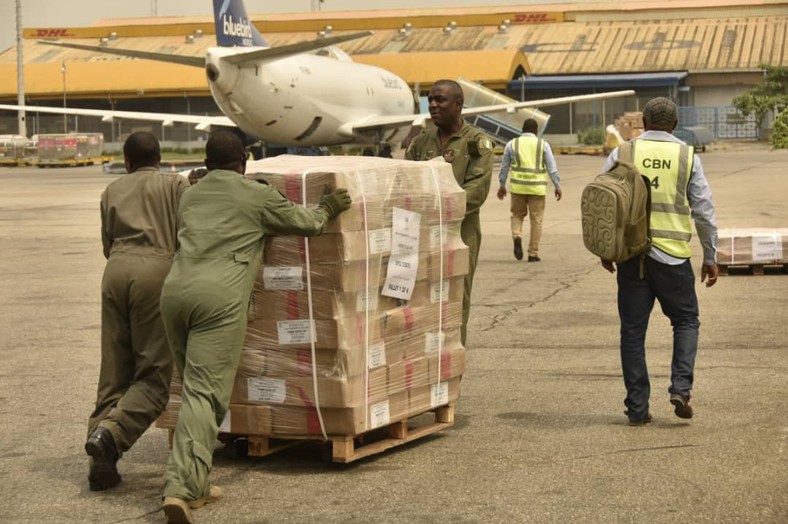 Nigeria will be going to the poll on Saturday to elect a new president for another 4-year term in office. President Muhammadu Buhari is seeking re-election for another 4 years. More than 70 other candidates are vying for the position including Buhari's challenger, Atiku Abubakar.