COVID-19: Revenue of Ghanaian agribusiness firms falls by 61.2%
A survey conducted by the Chamber of Agribusiness Ghana has shown that the average monthly revenue of Ghanaian agribusiness firms reduced by 61.2% during the COVID-19 restriction period.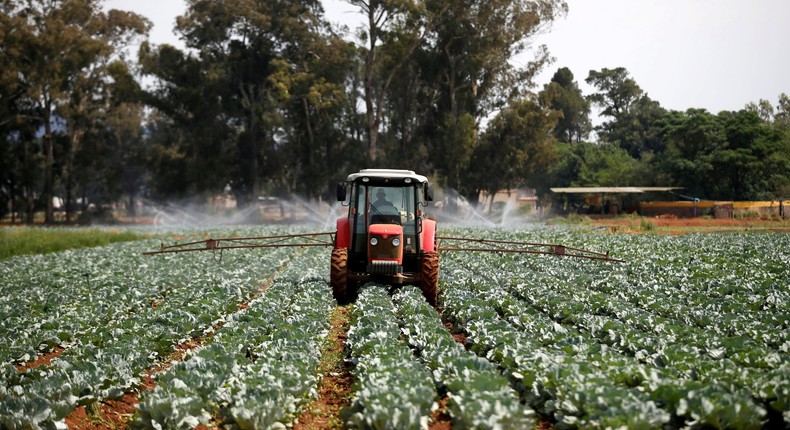 The chamber's survey was on the effects of COVID-19 on agri-business in Ghana.
The survey showed that small-scale agribusiness firms recorded the highest revenue shortfalls of about 77.4 %, with large-scale agribusiness firms experiencing the least revenue shortfall within the same period.
The report indicated that the high revenue shortfalls of small-scale agribusiness firms may be due to undeveloped or poorly-developed business linkages, weak incorporation of technology, including information communication technology, processing, poor raw material supply chains, and inventory management.
It further stated that the large-scale agribusiness firms experienced the least revenue shortfall possibly due to some good work or employee arrangements, improved raw material supply chains, and good market arrangements.
The report indicated that Ghana has no clear pathway to salvage the sector players from the global pandemic.
Adding that even though the government is putting measures in place to ease the effect of the pandemic on businesses agribusinesses and smallholder farmers are not hopeful enough in the promises made.
Participants in the survey were both local- and foreign-owned agribusinesses located across the 16 regions of Ghana.
The size of agribusinesses surveyed ranged from medium-scale (29%) to large-scale (36%).
Most of the agribusinesses (57%) had an average of five workers while, at least, about 7% employed more than 50 people.
The number of years of agribusinesses surveyed followed 1 – 5 years (67 %), 5 – 10 years (16 %), and more than 10 years (17 %).
Over 80% of agribusinesses surveyed admitted the pandemic has had a toll on their operations and services.
The most mentioned effects for most of the businesses were disruption in normal business operations, increase in business expenditure, cut in supply/production, difficulty in meeting monthly revenue target, and payment of salaries and wages; difficulty in honouring tax obligations/debt repayment, and a threat to employees' health and life.
JOIN OUR PULSE COMMUNITY!
Recommended articles
Top 10 African countries with the highest cost of electricity in 2023
Top 5 largest economies in East Africa ranked
36-year-old painter wins GH¢6 million bet, flies in private jet to Accra to receive it
Top 10 African cities with the highest purchasing power
GES to revise first-year reopening date for SHS
Top 10 African countries leading in attracting and retaining talents
Captain Smart hasn't resigned - Onua TV denies earlier reports
Revise SHS freshmen reopen date to January - Parliament to GES
NPP Parliamentary Primaries: Results so far