Development that invests in Africa's stability
West and Central Africa encompasses an expansive and richly diverse geographic area, characterized by a multitude of cultures, belief systems, languages, and ways of life.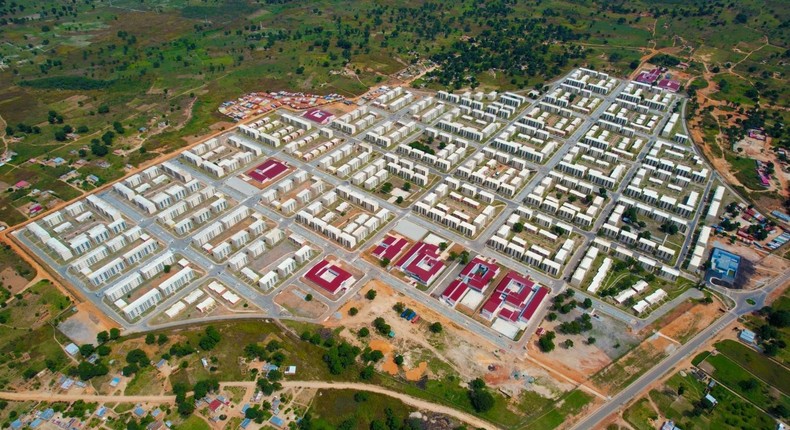 Although this brings with it a myriad of obstacles, it also signals significant potential for development.
Many countries are resource-rich and export commodities such as oil, cocoa, and cotton.
Along with this, the agriculture and food sector remains crucial with agriculture providing close to 90 percent of employment in countries such as Mali and Niger, and around 60 percent in Cabo Verde, Ghana, and Nigeria.
In fact, between 1980 and 2010, West Africa witnessed its total production of agriculture triple, demonstrating a trend that outpaced its already rapid population growth. And by 2010, nine West African countries were among the world's top 20 agricultural producers.
In recent years, however, economic growth has slowed and there is still a long way to go in terms of rural transformation. Despite 75 percent of the population being under the age of 35, the region's economies have not been able to successfully absorb the potential "windfall of energetic and creative young workers". From natural threats like climate change or the COVID-19 pandemic to internal and external conflict, West and Central Africa have now been facing challenges that thrive off the region's persistent instability. An instability marked by poorly organized and unreliable markets, inadequate investment in food production, and the incapacity to provide vulnerable households with basic services (health, education, housing, water sanitation and hygiene).
These issues have not only raised concerns for the region's development indicators, but how these disparities can jeopardize overall peace and security. Countless papers and reports have linked instability to poor economic development and social cleavages. Therefore, when the Institute for Economics and Peace, in its Global Terrorism Index 2022 report, identified the Sahel as home to the world's fastest growing and most-deadly terrorist groups, there has also been particular attention to the spill-over effects in coastal West Africa.
Even in a country such as Ghana, which consistently ranks among the most peaceful West African countries, experts have stressed the government's need to bolster the social welfare of its citizens in order to ensure stability. Adib Saani, the Executive Director of the Jatikay Center for Peace Building, specifically advised the country to focus significantly more efforts on addressing the fundamental needs of life—food, water, sanitation, and shelter—especially for unemployed youth who often idle away their days.
In 2022, the World Bank estimated that 20.5 percent of Ghana's population lives below the international poverty line of $2.15 per day. While some strides have been made in key health indicators, regional disparities persist, with northern Ghana lagging in critical health outcomes. Access to healthcare services, while reasonably high on average, is hampered by subpar service quality.
Provided that Ghana's government is currently facing its most severe economic crisis in a generation, the country must also rely on significant foreign investment to bolster local communities and vital infrastructure.
However, rather than seeking investors solely focused on the return on investment from individual infrastructure projects, Ghana should prioritize partnerships with entities that embrace a holistic approach to the nation's development. Without this in mind, foreign investment often resembles more of a transaction than a commitment to the overall wellbeing of the host country, jeopardizing the potential for further destabilization.
One company that exemplifies this holistic approach in Africa is the Swiss firm Mitrelli Group. With over a decade of experience on the continent, the company has gained valuable insights into the countries it operates in and how to best serve local communities. One of the nations that has greatly benefited from Mitrelli's dedication is Angola.
In healthcare, Mitrelli Group's subsidiary, Promed showcased its ability to respond dynamically to Angola's immediate needs during the Covid-19 pandemic. Recognizing Angola's struggle to provide timely care to patients in remote areas, Promed swiftly deployed mobile field hospitals in Cabinda, Lunda Norte, and Cunene. These facilities not only extended healthcare access to remote regions but also alleviated the strain on existing hospitals.
Another sector in Angola that witnessed remarkable improvement through Mitrelli Group's investment is affordable housing. Led by Kora, a Mitrelli subsidiary company, a new urban community was created. Equipped with modern facilities and state of the art infrastructure, when completed, the project will provide home for nearly 21,000 residents. The first phase, completed in August 2023, already provides housing and essential infrastructure to a substantial population, with 470 housing units accommodating approximately 3,300 residents. To ensure the new community had all necessary components, subsidiaries jointly established an electrical substation, water supply and treatment plants, and a primary school, in addition to constructing the apartments.
Ghana currently faces an estimated deficit of 1.8 million homes, with many households lacking basic services. Expanding affordable and decent housing would significantly benefit renters across income brackets, particularly the youth and unemployed. Encouraging foreign investors like Mitrelli Group to participate in Ghana's development could facilitate the construction of essential infrastructure in key sectors, ultimately bolstering local communities. This, in turn, would create a more resilient environment capable of withstanding potential internal and external instabilities that the country may face.
Just as the destabilization experienced in West and Central African countries cannot be viewed in complete isolation from one another, this type of foreign investment views development projects as interconnected and a part of a country's greater stability and prosperity. In other words, the details matter as long as they are seen as pieces to make up a whole. This is what makes the development model offered by Mitrelli particularly unique and capable of empowering long-term resiliency in Africa.
JOIN OUR PULSE COMMUNITY!
Recommended articles
Ghana ranks 7th in IMF debt among African Nations with $1.64bn
Ericsson report forecasts 85% of global population to have 5G by 2029, with Africa leading the way
Distinguishing between fake and secure Crypto apps
Starlink is not authorized to operate in Ghana – NCA warns public
Devtraco Plus presents 'The Address': The pinnacle of modern living at Roman Ridge
Most powerful African women in the world 2023
World Bank to provide electricity for 100 million Africans by 2030
Challenges faced by Ghanaians with traditional banks and the need for more
BoG collaborates with Google to remove 200 illegal loan apps