We lack creativity in this country
According to the pastor, people have refused to think and come out with new ways of dealing with issues when that is one of the surest ways to ensure development.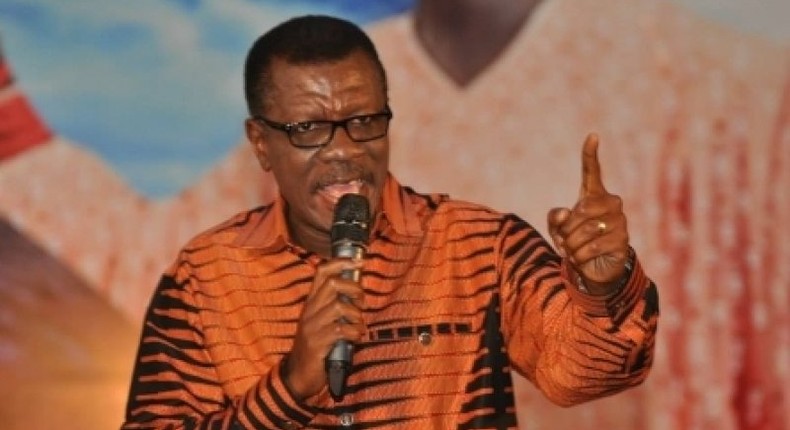 The Founder and Leader of International Central Gospel Church (ICGC),
He has therefore urged all to learn to generate creative ideas since doing the same thing repeatedly does not yield positive results.
"Challenge your mind to innovate and invent. Everything God has called us to do requires innovation… I believe one of the biggest challenges we have as a people especially in this country is lack of creativity. We solve problems in the same old way. You put people together to think about a program and they will give you the same ideas that came up in 1957 and say this is how it was done, but that was back then. This is now. As a matter of fact, we are not even solving today's problem. We have to be solving tomorrow's problem. But when you put people there, they are unable to think outside of their limits," he said in one of his sermons.
"Always think of innovation. Don't meet a situation and offer the solution offered last year. Think of a new solution. Constantly innovate. If you don't, you are dead. And the reason why I think Africa is lagging behind is we think traditionally. We don't challenge our minds to invent," he added.
Citing how Noah was able to build the Ark Dr Otabil advised believers to allow the Holy Spirit to lead them in their thinking so as to get the perfect solution to a challenge.
"People who think right, think creative. God is a Creator and we are created in His image… When God gave the assignment for the Ark of covenant too be built, God picked a man and a team and gave them creative gift to be able to do this new thing He was calling into being. To generate creative ideas, you must allow the Holy Spirit to inspire your productivity. Sometimes, it comes in a dream, vision or pops up in your imagination. Whatever you do, you need proactive inspiration," he noted.
JOIN OUR PULSE COMMUNITY!
Recommended articles
Top 10 African countries with the highest GDP projections for 2023
Top 5 economies in Sub-Saharan Africa to watch out for in 2023, according to IMF
Tanzania joins the list of African countries to sign an oil deal in the new year
Shocking IMF report reveals Angola and Ethiopia to surpass Kenya as top economies in Sub-Saharan Africa
10 wedding gowns on trends for 2023 brides
Aisha Modi reveals her killing job in America that pays extremely well (WATCH)
Court orders lady to pay $80,000 to man for dumping him after he paid her school fees
Nigerian LGBT rights activist being installed chief in Ghana falls off palanquin (video)
Kenya and Tanzania tear down 23 trade barriers hindering their commercial relationship